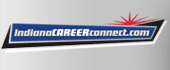 Job Information
UnitedHealth Group

Sales Support Analyst Intern - Indianapolis, IN

in

Indianapolis

,

Indiana
Internships at UnitedHealth Group. If you want an intern experience that will dramatically shape your career, consider a company that's dramatically shaping our entire health care system. UnitedHealth Group internship opportunities will provide a hands-on view of a rapidly evolving, incredibly challenging marketplace of ideas, products and services. You'll work side by side with some of the smartest people in the business on assignments that matter. So here we are. You have a lot to learn. We have a lot to do. It's the perfect storm. And even better? Join us and you may end up staying for a career in which you can do your life's best work.(sm)
*Housing assistance may be available for this position*
*This Full-Time intern position will be available Summer 2021*
*UnitedHealth Group is not able to offer visa sponsorship now or in the future for this position*
Responsibilities may include, but are not limited to:
Use pertinent data and facts to identify and solve a range of problems

Investigate non-standard requests and problems, with some assistance from others

Prioritize and organize own work to meet deadlines

Provide explanation and information to others on process improvement initiatives

Collect relevant information by pulling and analyzing data from multiple systems

Use relevant data to make fact-based decisions

Assisting with business development and sales strategy

Contributing to reports and business proposals

Project management

Assisting team leads with various research projects pertaining to multiple content areas or business needs, present findings

Analyzing and reporting on sales and market trends

Assisting with joint sales/distribution opportunities

Tracking and reporting of strategies and initiatives

Other projects as assigned
You'll be rewarded and recognized for your performance in an environment that will challenge you and give you clear direction on what it takes to succeed in your role as well as provide development for other roles you may be interested in.
Required Qualifications:
Currently pursuing a bachelor's degree from an accredited college/university during the duration of the internship. Internships are not intended for graduating seniors.

Must be eligible to work in the U.S. without company sponsorship, now or in the future, for employment-based work authorization (F-1 students with practical training and candidates requiring H-1Bs, TNs, etc. will not be considered)
Preferred Qualifications:
Intermediate level experience with Microsoft Word, Excel, PowerPoint and SharePoint

Minimum 3.00 cumulative GPA
UnitedHealth Group is working to create the health care system of tomorrow.
Already Fortune 6, we are totally focused on innovation and change. We work a little harder. We aim a little higher. We expect more from ourselves and each other. And at the end of the day, we're doing a lot of good.
Through our family of businesses and a lot of inspired individuals, we're building a high-performance health care system that works better for more people in more ways than ever. Now we're looking to reinforce our team with people who are decisive, brilliant - and built for speed.
Come to UnitedHealth Group, and share your ideas and your passion for doing more. We have roles that will fit your skills and knowledge. We have diverse opportunities that will fit your dreams.
Diversity creates a healthier atmosphere: UnitedHealth Group is an Equal Employment Opportunity/Affirmative Action employer and all qualified applicants will receive consideration for employment without regard to race, color, religion, sex, age, national origin, protected veteran status, disability status, sexual orientation, gender identity or expression, marital status, genetic information, or any other characteristic protected by law.
UnitedHealth Group is a drug-free workplace. Candidates are required to pass a drug test before beginning employment.
Job Keywords: Sales Support Analyst, Intern, Internship, Indianapolis, IN, Indiana
Title: Sales Support Analyst Intern - Indianapolis, IN
Location: null
Requisition ID: 876723
UnitedHealth Group