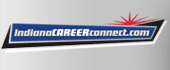 Job Information
Franciscan Health

Rehab Tech

in

Indianapolis

,

Indiana
Rehab Tech
Outpatient Physical Therapy
Franciscan Health
8111 South Emerson Avenue Indianapolis, IN 46237
Days/Evenings
PRN (As Needed)
High School Diploma/ GED Required
WHAT WE NEED
Therapy support staff
WHO WE ARE LOOKING FOR
Hospital-based physical therapy often provides long-term rehab therapy to people in Acute Care and TCU. These patients and the PTs need a Rehab Tech to transport patients and support patient care. Your reward? Watching your patients increase function and mobility. It's a chance to build a relationship with patients as they work to improve their quality of life.
Are you good at working in a flexible environment? Are you a positive person who greets others with a smile and easy conversation? Can you follow directions well? We have a great job waiting for you.
WHAT YOU WILL DO
Transport patients.

Assist Physical Therapist and Physical Therapist Assistant in Acute Care and TCU.

Perform department specific cleaning.

Obtain supplies and equipment needed for patient care.

Cost conscious practice including documentation of services and supplies.

Assist in implementing all emergency procedures within department environment.

Knowledgeable regarding information in department reference manuals.
WHAT IT TAKES TO SUCCEED
Identify personal learning needs. Seek opportunity for continued learning.

Utilize time productively.

Demonstrate flexibility in staffing and adaptability to changes in patient care practice.

Exercise safe judgement in decision making.

Demonstrate tact and understanding when dealing with others. Respond in a positive manner to constructive criticism.

Assist with the orientation of new staff.
WHAT WE'RE LOOKING FOR
0-1 Years Experience
License(s):
Certification(s):
Travel: Up to 20%
EQUAL OPPORTUNITY EMPLOYER
It is the policy of Franciscan Alliance to provide equal employment to its employees and qualified applicants for employment as otherwise required by an applicable local, state or Federal law.
Franciscan Alliance reserves a Right of Conscience objection in the event local, state or Federal ordinances that violate its values and the free exercise of its religious rights.
Franciscan Alliance is committed to equal employment opportunity.
THERAPY SERVICES ​​​​
Indianapolis, IN, US, 46237
PRN (As Needed)
Up to 20%
employmentType: PRN (As Needed)
Days/Evenings
Indianapolis
IN
46237
8111 South Emerson Avenue