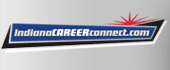 Job Information
Orchard Software

Regional Sales Manager

in

Indianapolis

,

Indiana
SUMMARY OF*_RESPONSIBILITIES:_* The Regional Sales Manager is responsible for new sales of all Orchard Software products to prospective clients. Applicants must be able to work effectively and efficiently within a defined geographic territory; meet set sales goals; increase the opportunity pipeline within their defined territory; have good written and oral communications skills; enjoy working with and talking to people in person, via internet communication platform or over the phone; be capable of multi-tasking and working with a variety of people; and be dependable, flexible, detail oriented, organized, friendly, and professional. Travel for this position is extensive (up to 70%). Must be able to cover expenses and then submit expenses to be reimbursed according to the normal expense reimbursement policies of Orchard Software.
ACCOUNTABILITIES:
%
Accountabilities
80%
Sales:
Contact potential customers to schedule & deliver on site presentations
Manage prospect and client accounts to achieve expedient purchase decisions
Track all sales activity and forecasting in CRM software
Growth of the sales opportunity dollars within an assigned territory.
Meet or exceed annual quota attainment while maintaining high levels of client satisfaction; sustained high level of performance
Ability to handle presentations without an application specialist
Makes sound decisions in the absence of detailed instructions
Translates problems into practical solutions
Builds relationships, pro-actively involves others; Ability to lead projects.
15%
Education:
Works with other Orchard departments (Training, Operations, Development, Product Management and Marketing) to improve product and industry knowledge
Individual knowledge growth through industry articles, books, Orchard sponsored training, and tradeshows
Mentoring other sales reps
Provides feedback on needs of the market place, product gaps, etc.
Thorough understanding of financial objectives and decision making based on financial data
5%
Trade Shows:
Trade shows as needed
## _DIRECTLY SUPERVISES:_
No direct reports
JOB REQUIREMENTS:
Education and Experience:
Bachelor's degree is highly recommended. Work experience in medical software sales industry preferred.
Knowledge/Skills:
Demonstrated excellent communication skills (verbal and written).
Possess the ability to foster strong interpersonal relationships between groups.
Consistent top performer defined by meeting/exceeding set sales goals.
Demonstrated knowledge of product and industry.
Ability to identify key decision makers and work at the "C" level
Demonstrated ability to organize and prioritize.
Strong time management skills and ability to manage multiple projects at once.
Demonstrated ability to prospect, make effective presentations, and close business.
Must possess a strong drive to succeed.
Physical Demands/Working Environment:
Typical office environment, able to sit and do computer work/phone calls; must be able to move in and out of laboratory environments.
Domestic travel required, up to 70% of the time.
## Orchard Software is an equal opportunity employer and all qualified applicants will receive consideration for employment without regard to race, color, religion, sex, national origin, disability status, protected veteran status, sexual orientation, gender identity, creed, marital status, familial status, public assistance status, or any other characteristic protected by law.
Position: Regional Sales Manager
Location: Carmel, IN
Job Id: 473
# of Openings: 3