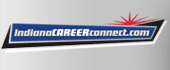 Job Information
Adecco Staffing

Recruiting Coordinator

in

Indianapolis

,

Indiana
Adecco is assisting our client in their search for a Recruiting Coordinator with excellent customer service skills!
Type: 40hrs/wk.
Start Date: Within the next two weeks
Locations for Recruiting Events: Indianapolis, Greenwood and Greenfield IN areas. Events will take place in one city per week, rotating like this for several weeks.
Length: Long Term / Several Months
Pay: $24/hr
PLEASE NOTE: This is NOT remote. These are in-person events and follow strict CDC Guidelines. Must be willing to work in all three locations with reliable transportation.
Responsibilities for job include Recruiting Coordinator but are not limited to:
• Customer-facing role interacting with potential candidates for the client's hiring events
• Able to work efficiently in a fast-paced team environment
• Processing badge photos for new hires
• Ensuring candidates understand drug testing procedures
• Completing I-9's in accordance to federal requirements
• Responds to emails and other written correspondence professionally
• Accurately update candidate records and maintain spreadsheets with current information
• Excellent customer service skills and communication required
• Able to travel frequently to various sites within the geographic area to host hiring events, new hire orientation, community events and job fairs
Qualifications for this Recruiting Coordinator job:
• Must have previous experience supporting and interacting with candidates
• Carry a solid understanding of staffing/hiring and interact in a diplomatic manner
• Able to speak in front of large groups
• Comfortable navigating Salesforce and proficient in Excel/Word/Outlook/Access
• Excellent data entry skills required
• Must be able to move between tasks and change gears as needed with minimal disruption to the flow
• Comfortable handling sensitive information in a complex, fast paced, ever-changing environment
• Able to present and interact in a polished manner
• Ability to manage and prioritize multiple tasks simultaneously with accuracy
• Excellent attention to detail and proactive follows through of assigned projects
• Very strong interpersonal skills - including a high degree of professionalism, sense of urgency, diplomacy and commitment to confidentiality
• Ability to anticipate and proactively support the needs of team members
• Demonstrated proactive orientation to problem-solving with strong decision-making capability
• High School Diploma or GED required
Why work for Adecco?
• Weekly pay
• 401(k) Plan
• Skills Training
• Excellent medical, dental, and vision benefits
IMPORTANT: This Recruiting Coordinator job is being recruited for by Adecco's National Recruitment Center, not your local Adecco Branch Office.
The Adecco Group is a global leader in HR services. Our group connects over 700,000 associates with our business clients each day through our 6,600 offices in over 70 countries and territories around the world. We offer employment opportunities at any stage in your professional career. Contact us today to discuss available contract and direct hire positions. Adecco Group provides one of the most comprehensive benefits packages in the industry to contract workers to include Holiday, 401(k), Insurance Benefit Plans
Equal Opportunity Employer/Veterans/Disabled
To read our Candidate Privacy Information Statement, which explains how we will use your information, please visit http://www.adeccousa.com/candidate-privacy/ . The Company will consider qualified applicants with arrest and conviction records.
Equal Opportunity Employer/Veterans/Disabled
To read our Candidate Privacy Information Statement, which explains how we will use your information, please
The Company will consider qualified applicants with arrest and conviction records
Equal Opportunity Employer Minorities/Women/Veterans/Disabled
Adecco Staffing