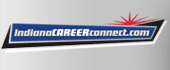 Job Information
Levy

Purchasing Supervisor

in

Indianapolis

,

Indiana
Job Title
Purchasing Supervisor
Posted
5/04/2021
Category
Special Events and Locations
Location
Children's Museum of Indianapolis
3000 North Meridian Street
Indianapolis, IN 46208
https://www.childrensmuseum.org/
Description
Be part of the Levy Team at the Children's Museum of Indianapolis
Part time - Minimum of $12 per hour. Shifts can vary
NOW HIRING Supervisor - Purchasing
$20 per hour – 30-40 hours per week
We are the face and name of Levy, providing the most premium food and beverage experiences that Levy has to offer, and demonstrating Levy's value as a restauranteur and distributor in the sports and entertainment industry.
The Purchasing Supervisor is responsible for facilitating food and beverage purchases, adhering to vendor compliance, monthly budgets, with an acute focus on quality and price. Daily office responsibilities to include accounts payable oversight. Handles responsibilities with limited guidance from leader. Required to exercise discretion and judgement in application of direction to warehousemen. Ability to prioritize and meet tight deadlines.
Major Areas of Responsibility
Service
General office oversight, distributes incoming calls and responds independently when appropriate; Answers routine requests and interprets department policies

Provides administrative support to the accounting function in purchasing to include:

Data entry of weekly commodity price updating

Monthly non-commodity updates

Quarterly updates for the entire price database

Dual account support for inventory close process

Dual account support for account statement reconciliations

Maintains and updates local spend monthly tracker for both accounts

Provides administrative support to the ordering and receiving function to include:

Updating and maintaining food and beverage order guides

Provide support in file and follow up for product request forms on behalf of both convention centers

Manage MOG weekly review; update database, activate change, communicate change to all business units

Communicate best price from commodity houses to all business units in an effort to buy best value weekly

Comprehension of National Core Beverage program; administer new database requests, file deviations and maintain process for compliance

Purchase all program category products from the preferred supplier base

Thoroughly and accurately uses Levy purchasing systems (BOSS and more)

Supports Warehouse Lead when necessary entering information on receiving documentation, cross referencing purchase order with delivery invoice to ensure receiving accuracy

Supports Warehouse Lead to ensure distribution of goods are warehoused in accordance to Levy and local health department standards
Controls
Adheres to company guidelines, policies and property rules

Thoroughly completes all responsibilities and assignments

Communicates challenges and relevant information to management
Team
Displays a positive attitude

Assists others when necessary and/or requested
No one else in this business thinks quite like we do. By seamlessly blending our sense of family, genuine passion and unique mindset as restaurateurs, we continue to set ourselves apart for our guests and from our competitors, and create an amazing home for all of our hardworking, fun-spirited team members countrywide. The reason we have so many amazing people is best summed up by founder Larry Levy, "If you find a job you enjoy, you'll never work another day in your life."
Requirements
Please apply online today. Qualified candidates will be contacted for an interview.
Possess strong computer and math skills

1-3+ years of purchasing experience in a large corporation

Ability to read and comprehend moderately complex instructions, short correspondence, and memos

Ability to write correspondence with understanding of audience

Ability to effectively present information in one-on-one and small group situations to other managers and employees

Effective interpersonal and communication skills and the ability to interface with personnel at all levels both verbally and in writing

Preferably previous accounting environment with an emphasis on detail reconciliation experience and/or training; or equivalent combination of education and experience
Levy is an equal opportunity employer. At Levy we are committed to treating all Applicants and Team Members fairly based on their abilities, achievements, and experience without regard to race, national origin, sex, age, disability, veteran status, sexual orientation, gender identity, or any other classification protected by law.