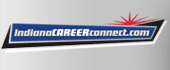 Job Information
Masco Corporation

Product Compliance Engineer

in

Indianapolis

,

Indiana
Job Description
Purpose:
Are you a results-oriented leader who enjoys finding new ways to solve problems! Are you driven to continuously improve products, processes, and systems? If so, we want to talk to you!
Delta Faucet is looking for a Product Compliance Engineer to build upon a solid base by crafting and executing solutions that support the needs of our Product Compliance function.
As a Compliance Engineer you will proactively collaborate with our multi-functional organization to identify and assure any issues preventing either new or existing DFC products from full compliance be resolved.
Responsibilities:
Review new and existing products to assure test plans and material information are suitable to validate performance requirements for all products.

Certify and list products using Performance Standards while following third party certifier policies and state & federal guidelines.

Lead project timelines and schedule testing at internal and external laboratories.

Identify and coordinate compliance risks and mitigations.

Assure product portfolio is accurately listed with certifiers and regulatory bodies based on project timelines.

Attend key industry meetings to build on expertise and gain insight into upcoming code changes and trends.

Liaison with standard development organizations and other plumbing and code bodies to develop new standards and regulations that represent the interests of Delta and Masco while offering the highest practical and reasonable protection to the public.

Lead relationship building with product compliance third party certifiers and collaboratively network with key contacts within the plumbing industry.

Facilitate audit teams at manufacturing sites and demonstrate root cause analysis to ensure compliance of entire listed product offerings.

Identify compliance obligations and translate them into measurable policies, procedures, and processes.

Develop and implement tools for analyzing and managing product compliance information.

Communicate and train others on new performance standards, test procedures and plumbing code changes as needed.
Education & Experience:
Four-year degree from a college or university in Mechanical Engineering or a related field of study, or an equivalent combination of experience, education, and proven record in product compliance.

Possess a minimum of 3 years of participation in standards development and associations.

Demonstrate excellent problem-solving and communications skills at all levels of the organization.

Exhibit drive and passion for ethical solutions to balance realistic business needs against theoretical applications.

Proven leadership experience through previous product compliance work.

Results-oriented, exhibit initiative and have confidence in own ability.

Successful track record of project management and the ability to lead multiple projects.

Be highly adaptable and able to react quickly, be flexible to changing direction and have a drive to complete work on time.

Occasional travel (up to 15%) to manufacturing sites, association meetings or customers.
At Delta Faucet Company, we view diversity as a mosaic of thoughts and perspectives that come from people's varied cultural backgrounds, experiences, education, career paths and other influences that make each of us unique. For us, inclusion means welcoming differing opinions, collaborating, allowing people to come to work as who they are and recognizing everyone's contributions. We know that in a diverse, inclusive company, ideas flow freely, all voices are heard and all perspectives are valued. ​Delta Faucet Company continuously strives to be this kind of organization. Diversity and Inclusion (D&I) supports our inherent values, makes us more relevant to customers and consumers and inspires innovation. It is not a goal or a program; it is a vital ingredient in our formula for success and a key to our future growth.
Company
Delta Faucet Company
Shift 1 (United States of America)
Full time
Masco Corporation (the "Company") is an equal opportunity employer and we want to have the best available persons in every job. The Company makes employment decisions only based on merit. It is the Company's policy to prohibit discrimination in any employment opportunity (including but not limited to recruitment, employment, promotion, salary increases, benefits, termination and all other terms and conditions of employment) based on race, color, sex, sexual orientation, gender, gender identity, gender expression, genetic information, pregnancy, religious creed, national origin, ancestry, age, physical/mental disability, medical condition, marital/domestic partner status, military and veteran status, height, weight or any other such characteristic protected by federal, state or local law. The Company is committed to complying with all applicable laws providing equal employment opportunities. This commitment applies to all persons involved in the operations of the Company regardless of where the employee is located and prohibits unlawful discrimination by any employee of the Company.
Masco Corporation is an E-Verify employer. E-Verify is an Internet based system operated by the Department of Homeland Security (DHS) in partnership with the Social Security Administration (SSA) that allows participating employers to electronically verify the employment eligibility of their newly hired employees in the United States. Please click on the following links for more information.
E-Verify Participation Poster: English & Spanish (https://e-verify.uscis.gov/web/media/resourcesContents/E-VerifyParticipationPoster_ES.pdf)
E-verify Right to Work Poster: English (https://www.uscis.gov/sites/default/files/USCIS/Verification/E-Verify/E-VerifyNativeDocuments/RighttoWorkPosterEnglish.pdf) , Spanish (https://www.uscis.gov/sites/default/files/USCIS/Verification/E-Verify/E-VerifyNativeDocuments/RighttoWorkPosterSpanish.pdf)
#LI-DNI
Masco Corporation is a global leader in the design, manufacture and distribution of branded home improvement and building products. Our products enhance the way consumers all over the world experience and enjoy their living spaces. Our portfolio of industry-leading brands includes Behr® paint; Delta® and Hansgrohe® faucets, bath and shower fixtures; Kichler® decorative and outdoor lighting and HotSpring® spas, to name a few.
At Masco, we believe in better living possibilities—for our homes, our environment and our community. Across our businesses and geographies, we seek out these possibilities to grow ourselves, enhance our consumers' lives, create returns for our shareholders and improve the world around us. We believe a strong, supportive presence in the communities where we live, work and do business is vital. We partner with organizations that are as driven as we are to support the growth of our communities, encourage and enable equity and provide safe, affordable housing for all families.
Masco Corporation