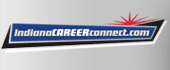 Job Information
Corteva Agriscience

Plant Biology Intern - Lab Based Opportunity (Indianapolis, IN)

in

Indianapolis

,

Indiana
Description
Grow what's next. Grow your future. Corteva Agriscience is looking for students for full-time internships within Research and Development in Indianapolis, Indiana. Our internships are lab-based science positions, and you will work closely with a senior scientist in an industrial setting. You should have practical experience in a laboratory research environment, generating data, as well as relevant computer skills. In this internship, you are encouraged to be creative and take initiative, where appropriate, and will be granted latitude for discretionary decisions and independence of action within guidelines established by you supervisor. You will be expected to always operate in a safe and efficient manner. Good interpersonal, communication, organizational, teamwork, and time management skills are essential to succeed at this opportunity!
Responsibilities - What You'll Do:
Participate in all phases of research including planning, preparation, calibration, application, evaluation, and analysis with supervisor.

Conduct laboratory and/or greenhouse related research with a focus on crop protection (weed management, insect management, or crop disease management) or biotechnology products.

Work in a safe manner and adopt our safety culture.

Demonstrate independent and creative thinking by making novel observations, interpreting data, documenting research results, and drawing sound scientific conclusions.

Present project updates throughout the summer, including a final poster before colleagues and peers.
Qualifications
Qualifications - What You'll Bring:
Biology internships are available to students that are currently pursuing a Bachelors (junior/senior only) or Masters degree in biology or a related field and will be enrolled in undergraduate or graduate classes fall of 2019.

Minimum GPA of 3.2.

Must be able to relocate to the city of the internship (Indianapolis, IN).

Must be able to work full-time (40 hours per week) during the timeframe of May to August.
Corteva Agriscience ™, the world's first dedicated agriculture start-up, serves to enrich the lives of those who produce and those who consume, ensuring progress for generations to come. Our employees fulfill this purpose everyday by building/participating in an inclusive culture where we encourage each other to stay curious, think differently, act boldly and do what's right for our customers, our co-workers, our partners and our planet. With over 20,000 team members from 130 countries, innovating in 140 world class R&D facilities, we have the resources, leadership heritage and partner ecosystem to make a meaningful impact now and into the future.
#GrowWhatMatters
Corteva Agriscience, the agriculture division of DowDuPont, is an equal opportunity employer. Qualified applicants will be considered without regard to race, color, religion, creed, sex, sexual orientation, gender identity, marital status, national origin, age, veteran status, disability or any other protected class. If you need a reasonable accommodation to search or apply for a position, please visit: Accessibility Page for Contact Information For US Applicants: See the 'Equal Employment Opportunity is the Law' poster For our U.S. Affirmative Action Policy, click here
Corteva Agriscience