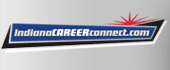 Job Information
Indy Gov

Patrol Officer - Out of State Lateral Applicants.

in

Indianapolis

,

Indiana
Patrol Officer - Out of State Lateral Applicants.
Print (http://agency.governmentjobs.com/indianapolis?jobID=3077350&sharedWindow=0)
Apply
Patrol Officer - Out of State Lateral Applicants.
Salary
$75,171.00 Annually
Location
City County Building, IN
Job Type
Full Time
Department
Department of Public Safety-IMPD
Job Number
PROF-Lateral 2021(OFS)
Closing
6/29/2021 12:00 AM Eastern
Description

Benefits

Questions
Position Summary
Lateral Police Officer candidates are experienced full-time police officers currently employed by other municipal, county, or state agencies, as a law enforcement officer assigned to patrol responsibilities. Candidates will have a current and up-to-date Law Enforcement Training Academy Certification issued from the State where the candidate currently utilizes Law Enforcement powers. (Please see Qualifications below for additional description and criteria)
Position Responsibilities
Patrols assigned area in vehicle and on foot; maintains high patrol visibility to assist in crime prevention; actively performs routine beat patrol, concentrating on high incident areas, to detect possible criminal activities or needs for service; regularly checks businesses and residential areas; monitors radio broadcasts by Communications and other officers to ensure awareness of activities in area and to provide assistance, if needed; identifies, reports, and responds to suspicious activities or other needs for service. Investigates conditions hazardous to life or property; conducts initial investigations of crime and crime scenes; may assist detectives in criminal investigation work. Conducts search and seizure activities as appropriate. Collects and preserves crime scene and evidence. Arrests and/or detains suspected violators of the law. Review facts of incidents to determine if criminal act or statute violations were involved. Testifies and presents evidence in judicial settings. (Misdemeanor, Felony, and Violations.) Records facts to prepare reports that document incidents and activities. Render aid to accident victims and other persons requiring first aid for physical injuries. Transports individuals in custody. Performs duties relating to accident investigation and assistance; responds to accident scene through radio runs, notification, or observation; assesses scene to determine situation needs (assistance from others, ambulance, accident investigator, fire rescue, etc.); assists in extraction of victims and provision of first aid; secures scene to prevent further incidents; conducts investigation, gathering evidence, taking statements, and preparing diagrams; conducts or requests breathalyzer tests. Maintains uniform and equipment in accordance with General Orders/Department Directives; maintains supply of forms and reports needed to perform duties; ensures vehicle is kept in good working order; maintains weapons in accordance with Departmental policy. Attends training sessions (in-service, defensive driving, firearms) to obtain information on new procedures and maintain compliance with Departmental standards. Performs other duties as directed.
Qualifications
Applicants must submit the following documentation with their applications or their applications will not be processed.
Certified copies of transcripts from your current State Approved Academy.
Current Certification

*Training Certificates
All documentation must be sent to.
IMPD HR
50 North Alabama Room 1541
Indianapolis, Indiana 46204
Must have Law Enforcement Training Academy Certification in the State the candidate is currently employed

Employed for three (3) or more consecutive years as a Sworn Law Enforcement Officer with a County, State, or Municipal Law Enforcement Agency with their primary role as a Patrol Officer assigned to similar job responsibilities as listed above.

High School Diploma or HSE required;

Must be a resident citizen of the United States;

Must be 21 years old and not have reached their 40th birthday by date of

Cannot have a felony conviction;

Cannot have a misdemeanor conviction involving domestic violence under [18 USC §922 (g)]; HB10062

Must possess a valid Indiana driver's license;

Cannot have been dishonorably discharged from the military;

Must be a resident of Marion County, Indiana or within 50 Miles of Marion County after hire.