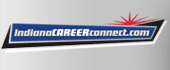 Job Information
Crane 1 Services, Inc.

Part Time Office Assistant

in

Indianapolis

,

Indiana
CRANE 1
Part Time Office Assistant
Reports to: Branch Manager
POSITION SUMMARY:
The Office Manager will provide support for the branch in all aspects of managing the office.
PRIMARY TASKS AND RESPONSIBILITIES:
Provides supervision, assistance, and training to the business office staff in performing their tasks in an efficient, accurate and timely manner.

Coordinates and performs the collection of accounts receivable and past due accounts.

Supports the human resource function at the branch level.

Tracking of parts by calling vendors / updating customers on delivery.

Open jobs in SAGE

Reviews and enters accounts payable

Has the authority to monitor and enforce SOP's and Company policies and procedures.

Other duties as assigned.
Requirements
SKILLS AND KNOWLEDGE
Education: High school diploma or equivalent

2-5 years experience in payables and receivables

Experience in job cost accounting

2 years supervisory experience a plus

Experience/knowledge working in SAGE

Proven ability to meet deadlines and work under pressure

Ability to perform without supervision

Ability to analyze data and conduct risk assessments

Good interpersonal skills

Excellent communication skills, written and verbal

Comprehensive problem-solving skills

Ability to build working relationships with all levels of the organization.

Excellent computer skills (word, excel, powerpoint, outlook, etc.).
WORK ENVIRONMENT CONSIDERATIONS
Office Environment.

Walking, sitting, standing, bending, driving, reading, seeing, hearing, speaking, concentrating, communicating.
DisclaimerThis job description indicates the general nature and level of work expected of the incumbent. It is not designed to cover or contain a comprehensive listing of activities, duties or responsibilities required of the incumbent. Incumbent may be asked to perform other duties as required and the responsibilities of the position may change.
CRANE 1
Office Assistant Role & Responsibilities
PRINCIPAL RESPONSIBILITIES:
Open/enter jobs into CRANE 1 system, verify time postings, shipment receipts, invoicing, service call generation, accounts payable and purchase order information on a daily basis. Ensure proper coding, job costing, the accuracy of information, compliance with CRANE 1 policies, and appropriate approvals have been obtained, where required. Resolve discrepancies, as required.

Generate system reports as required by local, regional and CRANE 1 management.

Supports and is the liaison for corporate human resource functions to include new hire processing, drug screens and benefits administration.

Answer incoming phone calls promptly and professionally, ensuring proper response to customer needs. Record details for service calls and follow up as necessary.

Work with CRANE 1 finance department performing collection actions for accounts receivable and maintaining all supporting information in the receivable collection module. Ensure acceptable payment arrangements are made, within Crane 1 company guidelines, and payment is received by following up on at least a weekly basis. Provide assistance to finance department in establishing new customer credit terms including background checks of new or existing customers.

Assist in customer service and provide operations assistance with ordering materials and processing paperwork, as required.

Provide support to the branch personnel for any word processing and other administrative needs, as required.

Process "Crane 1 Advantage" inspections books out of InSpec/File Maker in a timely fashion and as prescribed by Crane 1 protocol.

Work with CRANE 1 finance department to ensure the branches Customer and Vendor master records are maintained in a complete and accurate manner (names, physical addresses, bill to addresses, e-mail contact information etc.)

Maintain office filing and customer files in accordance with CRANE 1 established procedures.

Support and assist the branch manager in maintaining accuracy of the inspection customer base in the system.

Coordinate the incoming and outgoing mail, including UPS/FedEx shipments, as needed.

Support any special projects as directed by the branch, region and/or corporate management.

Provide other administrative support and perform other duties, as assigned.