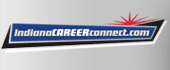 Job Information
Damar Services, LLC

Outpatient Counselor - Children's Residential

in

Indianapolis

,

Indiana
Pay Rate: $47,500
Shift: 32 hours during the week and 8 hours on the weekend
Outpatient Counselor - Children's Residential (Must have a license or associate license)
Remarkable People — We Are a Remarkable Team
At Damar, our people are remarkable. Our staff are dedicated to serving our clients to achieve remarkable results. We are a diverse team of men and women with a wide range of skills and experiences interested in careers that matter. We will provide you the training to help you not only provide the best service to our clients, but provide a place where you can fulfill your career ambitions. With competitive benefits, a culture of compassion, innovation and fun, Damar Services offers you the opportunity to do remarkable work.
The Outpatient Counselor – Residential will be responsible for developing and implementing treatment plans for assigned Residential clients. In addition, the Outpatient Counselor – Residential will provide individual and family therapy and other support services to assigned clients while assisting the treatment team, including the Residential Director of Clinical Services, Outpatient team, and other members as designated, in the evaluation of clinical services.
Remarkable way you will make a difference...
Provides counseling services for identified clients and their support network.

Maintains neat, chronological records of all contacts and casework with clients, families and community resources.

Maintains required productivity.

Performs comprehensive formal and functional assessments.

Implements, coordinates, monitors, documents, and evaluates measurable treatment goals.

Ensures that consistent behavioral-based treatment occurs for clients through ongoing training of the client's identified support network.

Participates in clinical staffing for clients in the Outpatient Clinic and Children's Residential.

Participate in mandatory "Clinician on Call" (COC) rotation. Duties include answering calls pertaining to client behavioral safety, and providing face to face reassessment daily, while on rotation.

Interacts professionally with parents, school, medical personnel, and others stakeholders with professionalism and the highest levels of interpersonal and customer service skills.

Stays abreast of current treatment technology, literature, practices, and regulations.

Adheres to all policies and procedures as defined in the Employee Handbook and the Damar Operational Policies and Procedures Manual.

Takes pride and ownership in Damar's facilities and assigned work areas.

Completes and updates mandatory training and other licensure related items in a timely manner.

Maintains documentation that is accurate and legible.

Completes incident reports, including reporting any suspected exploitation, abuse, or neglect of a client

Ensures the agency meets its quality improvement, evaluation and reporting requirements.

Actively participates in and/or oversees data collection and the use of data to improve outcomes, practices and service delivery.

Utilizes data collection in relation to driving and tracking outcomes and achieving agency initiatives and goals.
Rewards you can expect...
Receive world-class training of verbal intervention & physical management techniques

Enjoy Medical, Dental and Vision Insurance options

Receive up to $3,000 a year in Tuition Assistance

Save for your retirement with our 401(k) Plan Participation

Take care of loved ones through our Damar provided Life Insurance and additional voluntary options

Protect your income through Short Term and Long Term Disability Insurance options

Enjoy eligible holidays at home while getting paid with our Paid Holiday plan

Take paid time off for rest and relaxation with our PTO plan
What you need to be considered...
Master's degree required. Degree in social work, psychology, counseling or applicable discipline preferred.

A minimum of 1 year of social work or counseling experience. Experience working with children with challenging behaviors, developmental and/or emotional disabilities is desired.

Must have a license or associate license (LMHCA, LMHC, LSW, LCSW, ect.)

Minimum age of 21 depending on program and / or department requirements.

Valid Indiana driver's license and driving record that meets eligibility requirements of Damar's insurance carrier (for all positions requiring driving).

Successful completion of pre-employment drug screen and physical.

Must meet and continue to meet background screening requirements of program(s) assigned to.
ID: 2021-4856
External Company Name: Damar Services, Inc.
External Company URL: www.damar.org
Street: 6067 Decatur Boulevard