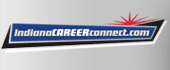 Job Information
Oracle

Mid Market Cloud Sales Strategist

in

Indianapolis

,

Indiana
Overlay sales personnel providing specialist product expertise to the sales force.
Partners with Account, Technology, and Application sales representatives to qualify and close new business on Oracle solutions. Provides specific industry or product expertise to facilitate the closing of deals within sales representatives territory. Interacts with sales team to architect the solution, and develop and execute solution strategies for market. Manages solution opportunities to obtain appropriate and necessary resources for all qualified opportunities. Leads teams in the sales process for establishing market visibility and deal visibility. Presents/demonstrates solution to high level clients and industry conference attendees. May provide training to field sales on industry/solutions. Builds and maintains a network and up to date specific industry or product knowledge.
Leading contributor individually and as a team member, providing direction and mentoring to others. Work is non-routine and very complex, involving the application of advanced technical/business skills in area of specialization. 8 years applicable experience preferred. Subject matter expertise in industry/product space. Knowledge of key industry leaders and management. Knowledge of Oracle competition. Presentation and product demonstration experience. Previous consultative selling experience preferred. Excellent communication, negotiating, and closing skills with prospects and customers. Travel may be needed. BA/BS degree in related field.
Oracle is an Affirmative Action-Equal Employment Opportunity Employer. All qualified applicants will receive consideration for employment without regard to race, color, religion, sex, national origin, sexual orientation, gender identity, disability, protected veterans status, age, or any other characteristic protected by law.
*ORACLE CORPORATION*
_Mid-Market Sales Strategist_
Preferred Qualifications:
This individual contributor will be charged with helping to drive incremental cloud revenues across the Mid-Market Sales business for 6000 accounts. Primary focus will be the development and delivery of strategic sales artifacts/programs at both the account level and across the Mid-Market business unit. The ideal candidate will possess a high degree of cloud fluency, financial acumen and strong interpersonal skills.
This individual's domain expertise will include a proficiency in cloud deal strategy, cloud value propositions and programmatic demand generation. The candidate will work directly with Mid-Market sales management and reps on individual, strategic opportunities to help optimize the probability of timely deal closure – ensuring the quality and accuracy of internal and customer facing artifacts.
The individual will also help develop programs designed to increase pipeline across Mid-Market accounts. Once developed and deployed, the individual will provide real-time guidance in helping the sales teams to execute and optimize to the desired outcomes.
We're looking for a strategist leader who possesses a deep knowledge of Oracle's sales processes and will exhibit a high degree of credibility with Oracle sales management and the senior IT leadership within the Mid-Market customer base.
Responsibilities include: Engaging with, and becoming an integral team member, on strategic opportunities; assisting in the development and delivery of customer facing presentation decks and financial models; working with sales teams to articulate and optimize cloud value propositions; meeting with customers to help articulate Oracle's strategic value proposition and key differentiators; identify opportunities to expand sales pipeline across Mid-Market; generate artifacts designed to help the drive newly identified pipeline expansion opportunities; support execution of pipeline development programs.
The ideal candidate will also be comfortable working with cloud architects/engineers, program managers, Oracle Consulting and Partners
Detailed Qualifications
Strong cloud proficiency that will earn credibility with both internal and external customers

Strong financial acumen with a proficiency in financial modeling

An in-depth understanding of Oracle's cloud and licensing sales processes

Proven attention to detail to ensure accurate and esthetically pleasing sales artifacts

Background in Oracle business value processes and disciplines.

Strong "out-of-box" thinking and execution to expand pipelines and impact the bottom line.

A strong balance of strategic and tactical skills, with a high level of intellectual agility and capacity for original thought.

An enthusiastic, high-energy and motivating individual who is visibly passionate and is capable of inspiring and galvanizing an organization.

A focus on actions and outcomes with a drive to over achieve.

An exceptional communicator who can write, present and effectively adjust messages to meet individual audiences and organizations
Job: *Sales
Organization: *Oracle
Title: Mid Market Cloud Sales Strategist
Location: United States
Requisition ID: 20000Q96
Oracle