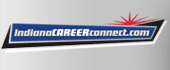 Job Information
Covance

Medical Technologist III

in

Indianapolis

,

Indiana
Job Overview:
Are you interested in making a real scientific impact through your everyday work? Would you enjoy working in a team-focused environment as you explore unique career opportunities?
If you are looking for a company where you can gain exposure to a wide variety of science and explore a multitude of career paths across the drug development spectrum, consider working at Covance as a Medical Technologist III. This position is located in our Indianapolis, Indiana Central Laboratory.
Our benefits packages offer 24 PTO days (prorated based on start date), 7 paid holidays, shift differentials, 401K plan, paid relocation, and Tuition Reimbursement.
Medical Technologist III (2nd shift)
Play a pivotal role in the drug development process and grow your career
This position is located in Indianapolis, IN
The Technologist III will perform duties of Technologist I, or II, and may perform duties of Sr Tech in addition to the following additional duties:
Essential Functions
♦ Instruments/Equipment: Demonstrates thorough working knowledge of instruments/equipment in the department. Able to provide troubleshooting guidance to staff to resolve complex instrument and equipment problems. Works with the vendor where needed to resolve instrument/ equipment related problems and summarize results of investigations.
♦ Training: Coordinates the timely development and completion of training materials and checklists.
o Seeks and promotes expertise in department and across sites to ensure consistent approach to training.
♦ SOP: Initiates revisions to SOPs or writes new SOPs to reflect current processes that ensure compliance. Coordinates with other departments and other sites to ensure timely completion of SOP. Resolves obstacles, where needed.
♦ Instrument/Equipment/Assay Validation: Responsible for coordinating with other resources to ensure timely completion and implementation of new assay validations.
o May be asked to research, develop, validate and maintain procedures in area of responsibility and make recommendations on modification/improvement of procedures to management.
♦ Process Improvement: Able to analyze existing processes and create new approaches or ideas to improve. Works with internal/external department to ensure successful implementation of changes /improvements.
o Demonstrates extensive knowledge of all department functions, and may serve as subject matter expert for department on company wide initiatives (i.e., Six Sigma).
♦ Supports client audit process and responding to inquiries.
♦ Serves as an expert in all facets of trained workstations in area of responsibility. Responds to problems or questions of department staff.
Non-Essential Functions
♦ Only individuals that are verified to qualify as supervisory personnel under regulations/standards applicable to the facility (e.g., New York State, CLIA, CAP) may perform periodic review and approval of quality control program records (e.g. quality control data, instrument logs, reagent logs). The SOPs applicable to the department should be consulted to determine records that can be reviewed and approved.
Education/Qualifications:
U.S. Requirements
Individual must qualify as testing personnel under the following CLIA 1988 and New York State Department of Health requirements:
Bachelor's degree in Medical Technology or Clinical Laboratory Science or other life science with completion of at least a 12-month training program in Medical Technology.
OR
• Bachelor's degree in a chemical, physical or biological science from an accredited college or university and one-year training and/or experience in the specialty in which testing is to be performed. Such training must be equivalent to that received in a school of Medical Technology.
OR
90 semester hours from an accredited institution that include the following:
1) 16 semester hours of biology courses, which are pertinent to the medical sciences
2) 16 semester hours of chemistry (at least 6 semester hours of Inorganic Chemistry)
3) 3 semester hours of math
Completed an accredited clinical laboratory training program, or one year documented laboratory training or experience in the specialty that testing is to be performed.
OR
Associate's degree in medical laboratory technology
NOTE: Technologist IIIs who perform supervisory function must qualify as NYS Supervisor under Title 10 NYCRR Part 58-1.3, which includes, but is not limited to the following:
The supervisor is qualified as a medical technologist pursuant to the provisions of section 58-1.5(b) and has had at least six years of pertinent clinical laboratory experience subsequent to qualifying of which at least two years have been spent working in a clinical laboratory having a director at the doctoral level. The clinical laboratory or blood bank shall be part of a hospital, university, health department, medical research institution or other institution which provides equivalent training.
Experience:
Minimum Required:
7+ years clinical lab experience performing clinical laboratory testing or experience in performing clinical laboratory testing judged as equivalent
OR
Individual must have 3 or more years of Covance Laboratory experience performing clinical laboratory testing or experience in performing clinical laboratory testing judged as equivalent.
Covance is committed to diversity in the workplace and is an equal opportunity employer (Minority/Female/Individual with Disability/Veteran/Sexual Orientation/Gender Identity). Your confidentiality and privacy are important to us.
Covance