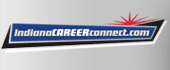 Job Information
Carrier

Manager, Product Marketing

in

Indianapolis

,

Indiana
Date Posted:
2020-10-09-07:00
Country:
United States of America
Location:
CAI22: Carrier - Indianapolis 30 S Meridian St, Suite 500 , Indianapolis, IN, 46204 USA
Job Description
Carrier is a world leader in HVAC, Refrigeration, Fire & Security solutions. For over a century, we have been developing innovative products and services that have changed the way people live and work! That drive for innovation continues today with a renewed focus on creating solutions that will impact the world for the better. At Carrier, we see possibilities in everything!
If you are looking for a role that combines your technical acumen and passion for marketing, then we have a great opportunity for you. We are seeking a high energy, self-starter to work effectively across the organization with the goal of delivering innovative product solutions for our customers.
Key responsibilities:
The Manager, Product Marketing is responsible for product management and technical support of residential equipment and their associated accessories and controls.
Capacity to work in a fast-paced environment and demonstrate the ability to leverage the leadership, decision-making abilities, and technical aptitude to assist in meeting customer needs.
Foundational skills for this role include project management, public speaking, general technical aptitude, and general business leadership skills.
Key responsibilities include:
You will serve as a key member of the Digital Technology team participating in the Carrier Separation Program. Support the Legal, Communications, Quality, EH&S, Supply Chain, Engineering functions as the operations lead, working with our Leads, Technical Product Managers, corporate and business unit teams and third parties, to provide change governance, drive resolution of productions issues, facilitate root cause analysis, manage customer expectations, and connect with end-users and management in a timely manner.

Maintain and/or identify product strategies, solutions, and tools including competitive comparisons, feature/benefit value, product gap analysis, and sales tools creation.

Develop pre-sale technical materials that aid in the selection, application, and sales of residential products.

Clearly eloquent product features and value in public speaking events such as distributor, dealer, sales, and recruitment meetings.

Research, propose, and execute product modification projects from conception through launch

Develop a detailed understanding of the residential heating industry, the company's products, and sales channels.

Establish positive working relationships with the field sales force and be viewed as an expert regarding product sales and application opportunities.
EDUCATIONAL REQUIREMENTS:
BA/BS degree with 5+ years' experience
MA/BMS degree with 3+ years' experience
Key qualifications:
Background or experience in HVAC engineering &/or product management preferred.

Must have a clear understanding of basic marketing principles

Passion for servicing customers. Ability to listen to customer needs and quickly act to solve their problems, go above and beyond to exceed their expectations.

Proven track record to execute with speed and exhibit a bias for action mindset.

Ability to think outside the box, innovate, take risks and implement progressive, balanced solutions.

Ability to work in a self-directed manner to identify the needs of the organization and/or customer, articulate vital proposals, and see projects through to completion.

Strong analytical skills with proven ability to pull data from multiple sources and synthesis in both graphic and verbal format, so that it is easily understood by the target audience

Ability to learn quickly; apply and extrapolate to other functional areas and adapt to changing business priorities

Highly organized with strong attention to detail, while also able to prioritize

Strong ability to work in diverse, cross-functional project teams to achieve high levels of performance in a multifaceted, changing environment. Successful experience with collaborating in a matrix environment.

Understanding of residential HVAC applications and market dynamics preferred

Must have outstanding skills with Microsoft Office Excel, Word, and PowerPoint
Carrier is An Equal Opportunity/Affirmative Action Employer. All qualified applicants will receive consideration for employment without regard to race, color, religion, sex, sexual orientation, gender identity, national origin, disability or veteran status, age or any other federally protected class.
Job Applicant's Privacy Notice:
Click on this link at https://www.corporate.carrier.com/legal/privacy-notice-job-applicant/ to read the Job Applicant's Privacy Notice
Carrier