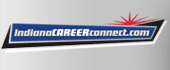 Job Information
BWAY Corporation

Machine Attendant in Indianapolis, IN at Mauser Packaging Solutions

in

Indianapolis

,

Indiana
Job Description
Position Summary
Oversees blow-molding machine that automatically forms plastic containers. Observes continuous operation of molding machine and conveyor of product to ensure correct operation.
corrects malfunctions and notifies supervisor, mold-set technician, or maintenance of abnormal or unusual problems.
Keeps records and logs associated with production. may adjust controls or may program machine console to produce molded plastic containers according to specifications.
Performs checks to keep machine operating effectively.
handles and inspects finished product for defects, and takes corrective action. Ensures trim and flash are removed and directed towards regrind.
Qualification
High school diploma or general education degree; or 1-3 years related experience and/or training; or equivalent combination of education and experience.
To perform this job successfully, an individual must be able to perform each essential duty satisfactorily. The requirements listed below are representative of the knowledge, skill, and/or ability required of an average employee on the job. Reasonable accommodations may be made to enable individuals with disabilities to perform the essential functions.
Essential Duties and Responsibilities
Read production schedules and product specifications. Performs initial setup on all molding machines including: resin changes and mold insert/tag changes according to schedule requirements.
Start machines by setting controls according to design configuration and process sheets.
Performs first good part procedure.
Keeps all tooling clean and organized, notified supervisor of any damage.
Stops equipment and clears jams.
Helps train new machine operators.
Observes and listens to detect common equipment malfunction and takes corrective actions. (E.G. perform minor repair or adjustment, contacts supervisor).
Troubleshoots hydraulic pneumatic, and electrical systems.
Records all data such as weight, regrind percentages, color, material type, insert/tag, machine cycle time, pressure and temperature on process sheets and set-up sheets.
Keeps blow mold room clean and organized.
Keeps informed of the latest OSHA and related safety procedures for operation of equipment within the department.
Ensures that all non-conforming parts are identified, isolated, quarantined, and that hold tickets are issues. Participates in corrective action for all held products.
Keeps all material and product handling equipment clean and assures that all work stations are clean and organized.
Covers opposite shift vacation.
Relieves personnel for breaks as required.
Performs other related duties as assigned.
Follows all safety rules and procedures and observes the operations to ensure a safe environment.
Upholds Site and Corporate Environmental Policies by following all Environmental Policies. Procedures and Work Instructions.
Responsible for ensuring the compliance of "Food Product Safety" & "Product Quality" of the molded product, to meed the expectation of our customers.
Understands and follows Hazard materials Regulations 49 CFR Part 172.704 (a)(1) General awareness familiarization training (a)(3) Safety training, and (a)(4) Security awareness training.
Skills
Language Skills:
Ability to read, write, and comprehend simple instructions, short correspondence and memos.
Ability to effectively present information one-on-one to other employees of the organization.
Mathematical Skills:
Ability to add, subtract, multiply, and divide in all units of measure, using whole numbers, common fractions and decimals.
Reasoning Ability:
Ability to apply common sense understanding to carry out instructions furnished in written, oral, or diagram form.
Ability to deal with problems involving several concrete variable in standardized situations.
Physical Demands
While performing the duties of this job, the employee is regularly required to stand, use hands to finger, handle, or feel; reach with hands and arms; climb or balance; frequently walk; occasionally stoop, kneel, crouch, or crawl; occasionally lift and/or move up to 35 pounds. Specific vision, depth perception, and ability to adjust focus.
Work Environment
To be capable of productivity in a diverse range of environments.
Exposed to moving mechanical parts.
To be able to work in a team setting.
Supervisory Responsibility: None. Required to provide direction and guidance to others.
Certifications, Licenses, Registrations: None.
Job Requirements
High School diploma or equivalent
Experience working in a Manufacturing Environment
Ability to work in a fast paced environment
Ability to read, write and comprehend simple instructions
Basic Math skills
Physical Requirements:
Ability to be on feet up to 8-12 hours per shift
Use of hands and fingers to perform job function
Ability to stoop, kneel, bend and climb
Ability to work in confined spaces
Ability to lift up to 35lbs
EOE
Employee Type: Full-Time
Experience: Not Specified
Date Posted: 18/11/2020