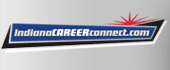 PNC

LOB Risk Lead

in

Indianapolis

,

Indiana
311849BR
Auto req ID:
311849BR
HR Job Code:
100463 LOB Risk Lead
Job Profile:
Establishes Line of Business risk management strategy and oversees the execution of the risk management programs. Serves as an advocate for the risk management program.

Ensures the risk management strategies and programs are established, maintained and enhanced to support the businesses in managing their risks while meeting business and regulatory expectations.

Oversees the timely and proper execution of the risk management program within and/or across the lines of business. Includes consultation to execute the program components.

Provides risk expertise while working with the businesses and other risk partners (e.g., Compliance, Credit, Legal, Audit). Monitors changes in internal and external factors and identifies emerging risks.

Leads and engages cross functional teams and develops internal capabilities.
Position City:
PA - Pittsburgh
Position Title:
LOB Risk Lead
Line of Business:
Operations – Retail
Building Location:
PAA86 - The Tower at PNC Plaza
Job Type:
Regular
Total Hours Per Week:
40
Job Status:
Full Time
Shift:
Daylight
EEO Statement:
PNC provides equal employment opportunity to qualified persons regardless of race, color, sex, religion, national origin, age, sexual orientation, gender identity, disability, veteran status, or other categories protected by law
Location(s):
IN - Indianapolis, MI - Kalamazoo, NJ - EAST BRUNSWICK, NJ - Woodland Park, OH - Cleveland, OH - Columbus, PA - Philadelphia, PA - Pittsburgh
Required Education and Experience:
Roles at this level typically require a university / college degree, with 5+ years of industry-relevant experience. Specific certifications are often required. In lieu of a degree, a comparable combination of education and experience (including military service) may be considered.
Job Specific Competencies:
Industry Knowledge - Extensive Experience
Knowledge of the organization's industry group, trends, directions, major issues, regulatory considerations, and trendsetters; ability to apply this knowledge appropriately to diverse situations.
Effective Communications - Extensive Experience
Understanding of effective communication concepts, tools and techniques; ability to effectively transmit, receive, and accurately interpret ideas, information, and needs through the application of appropriate communication behaviors.
Decision Making and Critical Thinking - Subject Matter Expertise
Understanding of the issues related to the decision-making process; ability to analyze situations fully and accurately, and reach productive decisions.
Internal Controls - Extensive Experience
Knowledge of and ability to create, implement, evaluate and enhance processes in internal controls.
Regulatory Environment - Financial Services - Working Experience
Knowledge of and ability to help an organization adapt to applicable federal, state, local, and company-specific regulations, policies, and guidelines affecting business practices.
Operational Risk - Extensive Experience
Knowledge of policies and processes for operational risk management; ability to use tools, data, and best practices to identify, assess, and manage operational risk exposures.
Collaborating - Working Experience
Knowledge of collaborative techniques and ability to promote a culture of information sharing and working together to solve business problems and meet business goals.
Organizational Governance - Working Experience
Knowledge of the processes, customs, policies, and rules affecting the way the organization is administered and controlled; ability to ensure compliance with same.
Data Gathering and Reporting - Extensive Experience
Knowledge of tools, techniques and processes for gathering and reporting data; ability to practice them in a particular department or division of a company.
Process Management - Extensive Experience
Knowledge of business process improvement tools and techniques and ability to understand, monitor, update, or enhance existing business or work processes.
Standard Operating Procedures - Extensive Experience
Knowledge of established standard operating procedures (SOP) and ability to design, implement and evaluate standard operating procedures affecting daily and strategic business operations in order to increase operational efficiency.
Core Competencies:
Manages Risk - Working Experience
Assesses and effectively manages all of the risks associated with their business objectives and activities to ensure activities are in alignment with the bank's and unit's risk appetite and risk management framework.
Customer Focus - Extensive Experience
Knowledge of the values and practices that align customer needs and satisfaction as primary considerations in all business decisions, and ability to leverage that information in creating customized customer solutions.
Position Overview:
At PNC, our people are our greatest differentiator and competitive advantage in the markets we serve. We are all united in delivering the best experience for our customers. As a LOB Risk Lead within PNC's Operations organization, you will be based anywhere within the PNC footprint.
PNC