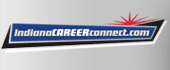 Job Information
Defense Finance and Accounting Service

LEAD ACCOUNTING TECHNICIAN

in

Indianapolis

,

Indiana
Summary
Who may apply: Current, permanent DFAS employees in the competitive service and current DFAS VRA employees in the local commuting area within Accounts Payable (JAQ) and eligible DoD PPP Military Spouse preference applicants.
Responsibilities
Requirements
Conditions of Employment
null
Qualifications
GS-07: One year of specialized experience equivalent in level of difficulty and responsibility to that of the next lower grade (GS-06) within the federal service, which demonstrates the ability to perform the duties of the position, is required. Specialized Experience is defined as validating, monitoring and maintaining accounting transactions and accounting records; entering accounting data into an automated financial system to process a wide variety of accounting transactions; identifying and researching discrepancies in account transactions and making adjustments; reconciling subsidiary ledgers to general ledgers for accounts; monitoring workload and providing technical support on standard procedures to co-workers. Time-in-Grade: Current or former federal employees who have held a GS position in the preceding 52 weeks, must meet the time in grade requirement. Applicant must have served 52 weeks as a GS-06 or higher grade in Federal Service.
Education
null
Additional Information
null