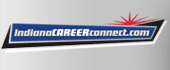 Job Information
Indianapolis Motor Speedway

IMS Safety Patrol, 2021 Season

in

Indianapolis

,

Indiana
PLEASE NOTE: This application is for New Applicants only.
Rehires: If you have previously worked in this position and are returning for the 2021 season, do not complete this New Hire application. Our Safety Patrol Team will be in touch with you soon with instructions on how to complete re-employment information for this season. Thank you!
The Indianapolis Motor Speedway is the worldwide leader in motorsports entertainment and the largest spectator sporting facility in the world. However, we are also about people. A talented staff with diverse skills that are used to the fullest in order to stage the world's great motor racing events. Employees at IMS are challenged daily to excel in an environment where the pace matches the high speed of the machines that race at our famous facility. Working for us is a demanding, yet rewarding, endeavor for dedicated professionals who want to reach their ultimate potential amid the excitement, tradition and pageantry of the World's Greatest Race Course.
The IMS Safety Patrol is responsible for executing Guest Services roles around the facility during both large- and small-scale events. Safety Patrol operates in 8 divisions around the Indianapolis Motor Speedway including Stands and Mounds, Gates, Traffic, Outside Lots, Suites, Transportation, Garage & Pits, and Special Assignments. The seasonal employment window for these positions is between April - October 2021.
SPECIFIC DUTIES:
Safety Patrol has varying specific responsibilities depending on the division in which they work

Stands and Mounds employees are responsible for providing hospitality and customer service to guests in the stands while also verifying that guests are seated in the right location

Gates Safety Patrol welcome guests into the facility by scanning and selling tickets and providing wayfinding assistance. Gates Safety Patrol is also responsible for checking bags and enforcing prohibited items rules and regulations

Traffic employees work to direct and park all vehicular traffic inside the gates. They are also responsible for screening for parking passes, enforcing credentials, and controlling pedestrian traffic around roadways and parking lots

Outside Lots Safety Patrol work in all lots outside of the IMS gates. Their primary duties are to sell parking, direct guests within the lot, and ultimately guide them to their parking space.

Suites employees work in most of our premium areas and their primary role is to enforce credentials and tickets around these areas. They work closely with suite owners and guests to provide exceptional customer service

Transportation employees are responsible for the movement of guests and staff around the facility in trams, vans, and golf carts.

Garage & Pits Safety Patrol work in race-related areas and provide credential enforcement, wayfinding assistance, and customer service to both guests and teams.

All Safety Patrol are expected to provide exceptional customer service and security with a smile regardless of their assigned division

Other duties as assigned by the supervisor(s).
DAILY RESPONSIBILITIES:
Staff will receive a schedule based on the event day and their assigned division. Report times will vary, but everyone is expected to be clocked in by the time listed on their schedule

Staff will check in at the Guest Services check in garage at 25th and Georgetown. During check-in, staff will receive a shirt for the day and clock in no earlier than 15 minutes before the time listed on their schedule

Staff will communicate with their supervisor in the event of issues or questions related to the guest experience

Staff will return their shirt at the end of the day to be laundered and collect a new shirt the morning of their next shift
QUALIFICATIONS:
Supervisory Responsibilities
Some positions within this job have supervisory responsibilities related to the leadership of other seasonal staff

Not all positions come with supervisory responsibilities, promotions are made by Guest Experience management
Education
No previous education is required

High school/college diploma is preferred
Skills / Experience
Excellent customer service skills

Ability to work under pressure to solve guest issues

Ability to work long hours, often standing

Ability to provide security with a smile

Quick learner who is able to pick up on best practices and protocols

High integrity and confidentiality.

Effective interpersonal skills and the ability to work with a diverse group of event staff

Effective leadership and communication skills.

Critical thinking and problem-solving skills.

Embodies our Core Values: Own Results. Take Initiative. Value Diversity. Stay Resilient & Solution-Oriented. Act with Integrity. Speak Plainly. Build Relationships. Nurture Talent.
Travel / Work Hours
No travel.

Required ability to work long hours, evenings, weekends & holidays during entire event season.

Other dates as determined appropriate

Schedule will determine number of hours assigned based on event schedule and need of the company
Key Event Dates in 2021
GMR Grand Prix: May 14 – 15 (Full Staff)

Indianapolis 500: May 18 – 30 (Full Staff)

NASCAR/INDYCAR Doubleheader Brickyard 400 Weekend: August 13 – 15 (Full Staff)

SCCA Runoffs: September 24 – October 3 (Full Staff)

GT Challenge: October 12 – 17 (Full Staff)
PHYSICAL DEMANDS:
The physical demands described here are representative of those that must be met by an employee to successfully perform the essential functions of this job.
Physical demands consist primarily of standing and walking, sometimes for long hours

Must be able to see and hear in the normal range with or without correction and communicate verbally and in written form with great facility and must be able to be understood.

Work outdoors requires physical strength and stamina to endure extreme heat, cold, rain and other conditions.
WORK ENVIRONMENT:
The work environment characteristics described here are representative of those an employee encounters while performing the essential functions of this job. Reasonable accommodations may be made to enable individuals with disabilities to perform the essential functions.
Primarily outdoors with exposure to the weather elements.

Employee is faced with frequent interruptions.

The noise level in the work environment can be loud, due to professional racing events.
EQUAL OPPORTUNITY EMPLOYER:
Indianapolis Motor Speedway provides equal employment opportunities (EEO) to all employees and applicants for employment without regard to race, color, religion, gender, sexual orientation, gender identity, national origin, age, disability, genetic information, amnesty or status as a covered veteran in accordance with applicable federal, state and local laws. The Company complies with applicable state and local laws governing nondiscrimination in employment in every location in which the company has facilities and/or events.