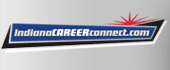 Job Information
Victory Packaging

HR Coordinator

in

Indianapolis

,

Indiana
About WestRock
WestRock (NYSE: WRK) partners with our customers to provide differentiated paper and packaging solutions that help them win in the marketplace. WestRock's 50,000 team members support customers around the world from more than 320 operating and business locations spanning North America, South America, Europe, Asia and Australia. Learn more at www.westrock.com .
GENERAL PURPOSE: Provide administrative support to the Human Resources department, including recordkeeping, creating, and updating forms, onboarding, full cycle recruiting, retention, creating and updating spreadsheets.
ESSENTIAL JOB FUNCTIONS:
•Creates and maintains personnel files.
•Audits I9s and other HR documentation.
•Creates and updates Excel spreadsheets, metrics, overtime, labor, recruiting reports and other documents as required.
•Files confidential and other departmental documents.
•Proofreads departmental documents as needed.
•Conducts new hire orientation and prepares paperwork.
•Maintains compliance with state and federal employment laws as well as company policies and procedures.
•Maintains positive employee relations including the identification of breaches of culture/values that impact the work environment.
•Assists with employee relations issues and partners Human Resources Manager to resolve.
•In conjunction with Human Resources Manager, analyzes turnover to identify trends and develop and implement retention strategies.
•Ensures the availability of an adequate, well trained workforce to support the operational goals of the facility by partnering with operations to recruit and retain a diverse workforce.
•Full cycle recruiting to included sources candidates, screen resumes, arranges interviews, tracks applicants, performs reference checks, runs background checks and ensures compliance to all company policy and procedure related to hiring.
•Drives and executes company HR initiatives.
•Assists current employees with company systems to include new hire training, resetting passwords, requesting time off and managing personal information.
•Conducts exit interviews.
•Oversees uniform program to include placing orders.
•Coordinates employee recognition programs.
•Creates badges for multiple locations.
•Performs other job duties as assigned.
QUALIFICATIONS:
•Must be able to perform job duties with minimal supervision.
•Must have demonstrated ability to communicate in writing.
•Must be able to relate effectively with others at all levels of the organization.
•Must be able to maintain good attendance.
•Must have mathematical ability to perform calculations required by the job.
•Must be computer literate including the ability to maintain basic databases, do word processing, create, and maintain spreadsheets using Excel.
•Must be well-organized and able to manage time efficiently.
•Must be able to multi-task and strong attention to detail.
•Must be able to always maintain a professional demeanor.
•Must have a professional appearance.
•Must be willing to work overtime as needed.
•Must be able to perform essential functions of this job with or without reasonable accommodation.
Human Resources
WestRock Company is an Equal Opportunity Employer committed to creating and maintaining a diverse workforce: Minorities/Females/Disabled/Veterans.
HR Coordinator
Indiana-Indianapolis
ATR4895
Victory Packaging