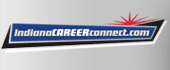 Job Information
Franciscan Health

Home Health Hospice Aide

in

Indianapolis

,

Indiana
Home Health Hospice Aide
Hospice House | Franciscan Health
8414 Franciscan Lane Indianapolis, IN 46237
PRN (As Needed)
High School Diploma/ GED Required
Holidays; Schedule Varies; Weekends
This position will work at the Hospice House.
WHAT WE NEED
Caring, multi-tasking home healthcare professionals
WHO WE ARE LOOKING FOR
Sometimes the best healthcare is offered right in the patient's home. In those cases, the home health or hospice aide becomes more than just a nurse. They become a patient's lifeline, confidant and friend. Our home health aides go beyond taking vital signs and administering medicine. They also provide personal hygiene assistance, help with small things around the house, pray with our patients, and prepare light meals or snacks – all while accurately assessing the patient's status and communicating it back to the supervising clinician.
Are you able to deliver accurate and compassionate care in a variety of home environments? Do you have experience with home healthcare standards and regulations? Are you responsible and reliable? Can you accurately follow a care plan and keep the supervising clinician up-to-date on a patient's needs? If so, we need your skills.
WHAT YOU WILL DO
Assist patients with ambulation and transfer using proper body mechanics.

Communicate any change in condition or lack of patient progress.

Complete necessary documentation of care provided.

Record intake, output, and vital signs as directed and communicate care as appropriate.

Provide assistance with personal hygiene and elimination needs according to the established plan of care.

Schedule visits with the patient or caregiver.

Assist patients with care and activities of daily living as directed in the established Plan of Care.
WHAT IT TAKES TO SUCCEED
Prior experience in Home Healthcare, Hospice, or a Long Term Care setting.

Basic knowledge of computer software, hardware, and communication devices to perform tasks.

Customer service skills.

Develop own ways of working effectively and efficiently.

Work independently with minimal supervision.

Knowledge of principles of quality patient care.

Accept personal accountability for deliverables and actions.

Develop effective relationships with patients, hospital departments, and other external parties.

Time management.

Effectively communicate verbally and in writing.

Sensitive to loss and grief, death.

Show sincere interest in others and their concerns.
WHAT WE'RE LOOKING FOR
1-3 Years Experience
License(s): Home Health Aide
Certification(s):
Travel: Never or Rarely
EQUAL OPPORTUNITY EMPLOYER
It is the policy of Franciscan Alliance to provide equal employment to its employees and qualified applicants for employment as otherwise required by an applicable local, state or Federal law.
Franciscan Alliance reserves a Right of Conscience objection in the event local, state or Federal ordinances that violate its values and the free exercise of its religious rights.
Franciscan Alliance is committed to equal employment opportunity.
HOME HEALTH & HOSPICE ​​​​
Indianapolis, IN, US, 46237
PRN (As Needed)
Never or Rarely
employmentType: PRN (As Needed)
Schedule Varies
Indianapolis
IN
46237
8414 Franciscan Lane