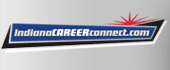 r skills? </strong> Click <a href="https://heart.jobs/jobs/" target="_blank" rel="noopener">here</a> to see other opport
low us on Twitter <a href="https://twitter.com/theahalife" target="_blank" title="" rel="noopener">#TheAHALife</a><br><br> </p><p style="margin: 0in 0in 0.0001pt; text-align: center;"> EOE Protected
Job Information
American Heart Association

Grants Administrator

in

Indianapolis

,

Indiana
Overview
Are you ready to join an organization where you can be a relentless force for a world of longer, healthier lives?
Envision all Americans enjoying ideal cardiovascular health free of heart disease and stroke. At the American Heart Association and American Stroke Association, we get to work toward that goal every single day. Is it easy? No. Is it worthwhile? you bet!
This is satisfying work that makes a real difference in people's lives. You can achieve professional growth with personal fulfillment. You will connect with people and make a lifesaving impact. You will partner with individuals, schools, lawmakers, healthcare providers and others to ensure everyone has access to healthier lifestyle choices and proper healthcare.
Responsibilities
The American Heart Association has an exciting opportunity for a Grants Administrator based out of the National Center office, located in Dallas, TX . This position can be remote but must live near a major airport.
Essential Job Duties:
In this position, you will be responsible for providing preparation, implementation, monitoring, management and reporting for multiple grants within an assigned portfolio. Grant awards are typically less than $500,000. Responsible for collaborating with staff to ensure timely completion of all grant deliverables, monitoring budgets to ensure appropriate and on-schedule grant spending and preparing internal and external reports.
Builds and integrates grant requirements into internal grant funding policies and procedures for monitoring monies and funded activities. Develops and communicates internal record keeping and system requirements to financial management staff and other impacted departments. Coordinates and ensures stakeholders and staff adhere to funding policies and procedures.

Develops, prepares and distributes grant funded program reports to communicate results, achievement of deliverables and outcomes to comply with donor reporting requirements. Works closely with major gifts staff to provide accurate records to impact stewardship relationship and encourage future funding opportunities. Trains others on funding process and accurate data retention.

Contributes to development of grant budgets, implementation plans, outcomes and deliverables for funding proposals. Provides input on process for monitoring and reporting based on grant application requirements.

Stays abreast of changes in industry and opportunities with organizations in line with AHA's mission. Develops relationships with grant maker representatives. Responds to requests for information and provides reports or documentation for donors in person, via mail or email.

Provides administration and procedural management of grants including conducting research, contacting donors or other staff and providing appropriate reporting. The successful candidate will have demonstrated organizational skills and be able to track large volumes of information related to grant reconciliations and reporting required by funders with due dates. Demonstrated planning skills a must.

Participates in or contributes to Mission Advancement projects or assignments.
Want to help get your resume to the top? Take a look at the experience we require:
Qualifications
Some college

Two (2) to five (5) years of related experience

Working knowledge of financial systems, journal entries and expenses

Budget development and management

Project management

Reporting and correspondence

Grant outcomes and deliverables
Here are some of the preferred skills we are looking for:
Bachelor's degree from an accredited university

Pre and post award grants management experience
At American Heart Association | American Stroke Association, diversity, inclusion, and equal opportunity applies to both our workforce and the communities we serve as it relates to heart health and stroke prevention.
This position not a match with your skills? Click here to see other opportunities.
Be sure to follow us on Twitter #TheAHALife
EOE Protected Veterans/Persons with Disabilities
Location US-Anywhere
Posted Date 1 month ago (11/2/2020 10:35 AM)
Requisition ID 2020-6324
Job Family Group Fundraising/Direct Sales
Job Category Individual & Institutional Giving
US-Anywhere
Location: Indianapolis,IN
American Heart Association