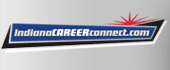 Job Information
Xylem

Global Project Manager, Invoice To Pay (Accounts Payable)

in

Indianapolis

,

Indiana
Xylem |ˈzīləm|
1) The tissue in plants that brings water upward from the roots;
2) a leading global water technology company.
Xylem, a leading global water technology company dedicated to solving the world's most challenging water issues, is the leading global provider of efficient, innovative and sustainable water technologies improving the way water is used, managed, conserved and re-used. Our international team is unified in a common purpose: creating advanced technology and other trusted solutions to solve the world's water challenges. We are committed to creating an organization of inclusion and diversity, where everyone feels involved, respected, valued and connected, and where everyone is free to bring their authentic selves and ideas.
If you are excited and passionate about helping us #letssolvewater, we want to hear from you! For more information, please visit us at www.xylem.com ​.
We Offer You More Than Just "A Job"
Professional Development – To advance the capabilities of our people, we offer a wide variety of experiences to support our employees' professional growth and continuous learning.

Total Rewards – We offer comprehensive programs for compensation, benefits, recognition, learning and development, work-life integration and corporate citizenship.

Watermark – Watermark is our corporate social responsibility program working to provide education and access to safe water to ensure healthy lives, gender equality, and resilient communities. Employees have the opportunity to learn and volunteer on various water-related projects.

Employee Networks – Our Employee Networks provide a professional, supportive network for employees from diverse backgrounds, including Women's, LGBT+ and Allies, Veteran's, People of Color and Allies, Emerging Leaders, and Working Parents Networks.
The Role: The Global Project Manager (GPM) is responsible for planning, overseeing and leading projects from ideation through to completion. This position will play a critical role in the organization and require interaction with a range of internal and external stakeholders, most often managing several moving project parts simultaneously. The GPM will develop and oversee a variety of projects, combining the financial oversight duties of an accounting professional with the team leadership and coordination of a project manager. They will play the lead role in planning, executing, monitoring, controlling and closing projects, having primary accountability for the entire project scope, project team and project resources.
The ideal candidate will combine a strong knowledge of finance and accounting with project management experience, be excellent multitaskers with strong organizational skills, have good attention to detail and heavy analytical experience. They are clear communicators who have demonstrated success working across various organizations.
Essential Duties/Principal Responsibilities:
Project Control – Develops an effective plan for controlling project scope, schedule and cost, and monitors project execution to ensure that the plan is being followed.

Communications – Develops an effective plan for communicating project information to the project team and to the project stakeholders.

Risk Management – Leads the definition of project risks and the required mitigation approaches.

Lessons Learned – At the completion of a project or project phase, captures key lessons learned and communicates to interested stakeholders.

Environment – Shares responsibility with the project leadership for

Participation in Xylem Watermark volunteer activities
Minimum Qualifications: Education, Experience, Skills, Abilities, License/Certification:
Bachelor's degree in Accounting / Finance or related discipline

Cerftified Project Manager (CPM)

At least 10 years of project mangement experience

Previous experience with financial reporting, governance / audit and operating within a global financial shared services environment

Previous experience with facilitating design and configuration of Invoice to Pay financial applications / tools

Ability to assess functional and technical gaps in designs

Experience in developing detailed work plans for project activities within scope of application responsiblity

Technical expertise in end-to-end project management within a global finance framework

Experience managing projects with both internal and external stakeholders, with the proven ability to drive projects completion and within budget.

Knowledge of fundamental project management processes, methodologies and tools & techniques and ability to adapt them to organization.

Strong communcation skills, both verbal and written.

Ability to inflence key stakeholders at all levels of the organaization.
Physical Demands:
(The physical demands described here are representative of those that must be met by an employee to successfully perform the essential functions of this job. Reasonable accommodations may be made to enable individuals with disabilities to perform the essential functions.)
Regularly required to sit or stand, reach, bend and move about the facility
Work Environment:
(The work environment characteristics described here are representative of those an employee encounters while performing the essential functions of this job. Reasonable accommodations may be made to enable individuals with disabilities to perform the essential functions.)
Office: Standard office equipment; work usually performed in an office setting free from any disagreeable elements.

Shop: In locations with a factory or shop floor, exposure to factory/shop and machinery.

Standard for salaried employees with ability to manage some variation in work demands day to day and month to month.

Travel requirements will vary, but will be approximately 25% of the time (including overnight and international travel).
Xylem is an Equal Opportunity Employer. Employment decisions are made without regard to race, color, religion, national or ethnic origin, sex, sexual orientation, gender identity or expression, age, disability, protected veteran status or other characteristics protected by law.
Xylem