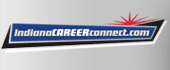 nefits information: <a href="https://www.hntbtotalrewards.com/" target="_blank">HNTB Total Rewards</a></p><p>Click here to lear
n more about <a href="https://www.dol.gov/agencies/ofccp/posters" target="_blank">EOE including disability and vet</a></p>Visa sponsorship is
rmative Action and <a href="https://www.hntb.com/equal-opportunity/" target="_blank">Equal Opportunity Employer</a> . </strong><p></p><strong> HNTB doe
NTB participates in <a href="https://www.e-verify.gov/sites/default/files/everify/posters/EVerifyParticipationPoster.pdf" target="_blank">E-Verify</a></strong></li><li><strong>Know your rights
: <a href="https://www.e-verify.gov/sites/default/files/everify/posters/IER_RightToWorkPoster%20Eng_Es.pdf" target="_blank">Right to Work</a></strong></li></ul></body></html>
Job Information
HNTB

Estimator II

in

Indianapolis

,

Indiana
What We're Looking For
Under general supervision, prepares preliminary cost estimates for more complex projects. Accurately projects the cost of upcoming projects and provides information by developing the cost estimate that builds up the estimated cost of a defined scope of work at any stage of project definition. Responsible for conceptual, definitive, man-hour, and equipment factored total installed cost estimates. Duties may also include preparing economic cost studies, cash flows, and contingency analyses.
Primary Focus Will Include:
Develop both detailed and conceptual construction cost estimates.

Review and assessment of contractor submitted estimates for change request validation.
Preferred Qualifications and Skills:
Previous experience with professional cost estimating software

Previous experience with professional scheduling software
*IND
What You'll Need
Essential Responsibilities:
Provides support in price negotiations. Obtains quotes for materials and services.

Performs related costs estimating and budgeting functions. Performs conceptual estimating by establishing a project's cost prior to development of graphical representation of a facility.

Performs cost estimates by breaking down the items of work on an orderly and logical basis, determining the cost of each item from experience and summarizing the total. Uses estimating software to develop estimates with guidance from lead/senior estimators. Prepares detailed breakdown of components and elements of estimates. Revised estimates and reports to management accordingly.

Analyzes specifications, drawings, sketches and sample layouts to calculate total construction cost using labor, material, and equipment pricing schedules in concert with historical data.

Assists project management with preparation of schedules for estimate preparation, review, and publication. Reviews takeoffs with project management and checks for mathematical and technical accuracy. Assigns material costs and staffing costs to the takeoffs.

Reviews contractual documents and contract modifications to determine scope of work, changes to scope, and cost estimates of scope changes.

Prepares and summarizes task and subtask estimates, including rate and unit cost determination and performing mathematical calculations by applying standard factors.

Assists in preparation of independent cost estimates (ICE) for submitted change order proposals.

Performs other duties as assigned.
Minimum Qualifications:
Bachelor's degree in Engineering, Architecture, Construction Management or Business

2 years related experience

In lieu of education, 6 years development of cost estimates in facilities construction experience
Additional Information
Click here for benefits information: HNTB Total Rewards
Click here to learn more about EOE including disability and vet
Visa sponsorship is not available for this position.
R-05406 Full Time #JK #Highways #ConstructionManagement
About Us
At HNTB, we are harnessing the power of collaboration and innovation to establish a new vision for the future of mobility across our country. You don't have to look far to see our impact. For more than a century, HNTB's spark has connected people and places, expanded opportunity, and left a lasting impact on our communities. Our culture of integrity and inclusion, combined with groundbreaking solutions, has affirmed our reputation and positioned our firm as the industry leader in delivering extraordinary value.
When you join HNTB, you are joining an employee-owned firm founded on the values of integrity, collaboration, personal accountability, respect for others, and the development of all employees. We are committed to the continual improvement of an inclusive and diverse workplace. We encourage our employees to bring their whole and authentic selves to work, provide them a meaningful welcoming environment where they are valued, celebrated and respected. Diversity of thought and unique perspectives drives innovation, engagement and retention, which makes HNTB better and brings value to our clients and our communities.
HNTB is an Affirmative Action and Equal Opportunity Employer .
HNTB does not discriminate on the basis of race, color, religion, sex, national origin, age, disability, pregnancy status, sexual orientation, gender identity, veteran status, genetic information, citizenship status, or other status protected by law. We will provide reasonable accommodations for qualified individuals with a disability where appropriate.
Work Authorization
In compliance with the Immigration Reform and Control Act of 1986, we will hire only U.S. citizens and aliens lawfully authorized to work in the United States (if the position is or will be one which is subject to U.S. law).
Verification of employment eligibility will be required at the time of hire. Visa sponsorship is typically not available for entry level positions.
HNTB participates in E-Verify

Know your rights: Right to Work
HNTB