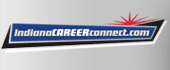 Job Information
Indy Gov

Environmental Inspector - Air Quality

in

Indianapolis

,

Indiana
Environmental Inspector - Air Quality
Print
Apply
Environmental Inspector - Air Quality
Salary
$34,290.00 - $38,760.00 Annually
Location
1200 S. Madison Ave., IN
Job Type
Full Time
Department
Business and Neighborhood Services
Job Number
05595
Description

Benefits

Questions
Position Summary
Position is responsible for inspecting sources of air pollution and evaluating them for compliance with City of Indianapolis – Marion County ordinance and regulations. Prepares reports of findings, performs technical investigations and inspections, conducts investigation of complaints, documents activities, and initiates enforcement actions including legal case preparation. Must have the ability to read and interpret the City of Indianapolis – Marion County ordinances and other related regulations.
Position Responsibilities
Independently investigates, determines and documents violations of the City's air pollution ordinance and associated air quality regulations to resolve environmental issues including citizen complaints and self-generated field investigations. Writes stop work orders on projects and issues notices of violation or citations as needed.
Performs research to determine property ownership, occupancy, permits issued, variances, legal non-conforming uses, etc. Generates GIS maps to assist in determining compliance. Assists in responding to requests for public information.
Participates on teams which conduct license sweeps of scrap yards and any other industry that impacts air quality.
Conducts asbestos inspections to oversee and observe asbestos removal work practices for renovation projects where abatement is occurring and demolition projects are taking place.
Inspects scrap yards and metal processing facilities in relationship to the facility obtaining their license or renewing it.
Maintains efficient and effective daily reports including all written and verbal communication pertaining to all activities within assigned area(s) and any other required documentation as mandated by other local, state or federal agencies.
Prepares legal cases by preparing an affidavit of probable cause and following legal-case preparation guidance.
Testifies as a professional expert witness in civil and criminal environmental actions because of investigations conducted.
Serves as a liaison between citizens, industry representatives, other environmental agencies, other divisions and departments of the City, and other State and Federal environmental agencies.
Attends and successfully completes required training courses deemed necessary to continue in current position successfully.
This list of duties and responsibilities is not intended to be all-inclusive and may be expanded to include other duties or responsibilities that management may deem necessary from time to time.
Qualifications
Bachelor's degree in Environmental Science, Engineering, Chemistry or a comparable degree or equivalent directly related work experience with a knowledge of environmental regulations with an emphasis on air-quality programs. Ability to use all personal protective safety equipment associated with environmental inspections including a negative air-pressure respirator and/or positive air-pressure respirator. Basic computer and office equipment knowledge. Must be able to utilize computer for word processing functions, generate spreadsheets as needed, and enter data into established database management systems. Must be able to apply tact, diplomacy, and persuasiveness in dealing with a variety of people in a variety of situations. Demonstrate effective communication skills both verbal and written. Ability to speak in public forums and respond to questions. Ability to obtain and hold within 18 months of hire certification as a State of Indiana licensed asbestos building inspector. Ability to obtain and hold within 60 days of hire certification as a Special Police through the Indianapolis Metropolitan Police Department. Ability to become certified in United States Environmental Protection Agency (US EPA) Method 9 visible emission evaluation. Ability to operate a city vehicle is required. Must have and retain a valid Indiana Driver's License. Must be able to pass a pre-employment physical. Must reside in Marion County within six (6) months from date of hire. Must be able to lift/move up to 25 lbs.
Incumbent must certify in the appropriate, approved disciplines as prescribed by the Director of the Department of Code Enforcement, to maintain employment.
Independent Judgment
Independent judgment regularly utilized in the field when there are no available policies and procedures and errors in judgment may cause inconsistencies as well as regulatory conflicts, and financial loss to regulated sources.