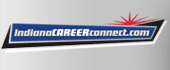 Job Information
Allegion

Engineering Director - Mechanical Locks

in

Indianapolis

,

Indiana
Creating Peace of Mind by Pioneering Safety and Security
At Allegion, we help keep the people you know and love safe and secure where they live, work and visit. With more than 30 brands, 11,000+ employees globally and products sold in 130 countries, we specialize in security around the doorway and beyond.
Summary:
The Engineering Director for the Mechanical Locks product line leads a team of first/second level managers to enact the product line's development strategy and achieve assigned business and technical objectives.

They assist in development of organizational strategy for the product line and then execute that strategy

They identify and nurture talent within the organization to develop a capable leadership team and bench

They act as a partner to and a key counterpart/interface to the business / product organization for both the Allegion Home business and the Commercial Locks and Access Control business
Duties and responsibilities
Responsible for Engineering execution for new product development, VA/VE, and sustaining engineering for existing products within the Mechanical Locks product line to meet the business objectives of the Allegion Home and Commercial Locks and Access Control business units. Establish and Maintain appropriate performance Metrics.

Design responsible for all mechanical lock products in development or in production

Responsible for assuring seamless engineering execution across sites that include Security, CO, Ensenada, Mexico and Bangalore, India

Demonstrates capability to assess risks and make decisions acting with a sense of urgency enabling teams to deliver on time in the face of constraints or obstacles. Ability to build trust and loyalty within the team.

Responsible for the development, maintenance and execution (in partnership with the product management organization) of a product and technology roadmap supporting the Mechanical Locks product line; contributes to long term deliverables and strategic company plans related to the Mechanical Locks product line.

Responsible for understanding and ciearly articulating business goals and strategies for the Mechanical Locks product line, Inspires others to follow with Commitment and Dedication

Actively manage the planning, staffing, and budget requirements of the Mechanical Locks product line, in support of the business unit goals.

Responsible for Directing a product line organization of approximately 50 employees

Lead a functional team of Sr. Managers, Managers and Sr. Leads

Effectively manage the resource utilization for the Mechanical Locks product line. Forecast resource utilization by project and understand resource loading and gaps

Responsible for developing and maintaining the engineering competence and capability of the organization, identifying and cultivating required skillsets, tools and capabilities

Efficiently and effectively administers annual performance management process for the Mechanical Locks product organization; develops and rolls down key objectives and assigns strategy for each manager's area; coaches team members to enable them to be successful in achieving business and personal objectives. Creates and executes people development plans to build a great organization. Effectively manages interpersonal relationships within his/her organization as well as with external parties.

Fosters an environment that promotes and measures innovation, continuous improvement, and quality outcomes.

Communicates cross-functionally, organizationally, and globally. Drives collaboration and consensus across the organization. Is able to change the thinking of, or gain acceptance from, others in sensitive situations, without damage to the relationship. Interactions frequently involve special skills, such as negotiating with customers/leaders or attempting to influence senior level leaders regarding matters of significance to the organization.

Effectively and continuously communicates to the product line team:

Product line / competency strategy and objectives

Project and execution priorities

Operational and organizational changes

Able to identify solutions to unforeseen problems with the ability to modify and adjust to the environment and situation

Collaborate with other Engineering / Business Leaders regularly to identify areas of common interest and ensure consistency of objectives.

Act as a Role Model in awareness of all Engineering policies, guidelines and procedures. Facilitate in Developing Best in Class Engineering policies and procedures and participate in the development and review of engineering policy at the Allegion level. Role Model in Allegion PDP.
Expected Behaviors
The Director is expected to demonstrate exemplary usage of the following set of behaviors:

Break Boundaries

Is inclusive. Drives collaboration across and between organizations

Is culturally sensitive and adaptable; thinks cross functionally, globally, and primarily strategically

Builds trust

Involves others and brings organizations together

Acts as a bridge builder both within and outside their organization

Be a Pioneer

Drives a process for continuous improvement in all areas of their organization

Is externally networked and able to leverage that network to the benefit of their organization

Has initiative and is a self-starter; develops plans and strategies that move their organization forward

Is eager to learn; recognizes and rewards that trait in others

Is creative and innovative and inspires/nurtures that capability in their organization

Proactively predicts and enumerates strategic trade-offs - effectively translates impacts.

Be Courageous

Able and willing to make sacrifices for the good of their product line / organization

Is fully transparent and accountable in all things

Is honest, straightforward and authentic

Challenges both themselves and their organization to be better

Drives the organization to take appropriate risks, fail fast, and learn from those mistakes to do better the next time

Is bold and utilizes the strength of their conviction to establish direction

Champion Change

Has a positive attitude (anything is possible!)

Supports, advocates, influences and inspires change and willing to listen to new ideas

Inspires others to champion change efforts

Proactively identifies and evaluates risk factors. Can predict and is not afraid to take appropriate risks

Demonstrates that they are flexible and agile; builds organizations that are also flexible and agile

Oversees development execution for projects worked in their product line/competency

Proactively identifies and removes roadblocks to success for the product line/competency

Acts as escalation point to resolve issues within the team; Acts as escalation point to help coordinate resolution of issues with external parties

Proactively identifies and provides the tools and resources to enable team members to be successful in execution

Inspire

Is engaged and enhances the engagement of their product line/organization

Is enthusiastic and able to rally their leaders and product line/organization to achieve objectives

Serves as a solution-oriented role model that takes appropriate risks and fails fast

Crafts energetic, positive and increasingly effective leaders - who grow effective teams

Coaching:

Actively and intentionally develops others within their product line / organization

Mentors the next wave of senior leaders; proactively identifies growth opportunities

Is an attentive and active listener

Is able to provide insight and valuable feedback to others

Solicits and incorporates feedback from others

Leads through data, direction and insight; succeeds via the growth of others

Is able to remain objective and data-driven in tough situations

Has tough conversations respectfully and grows this ability in other leaders
Qualifications
BS or MS in Engineering or related field

15+ years of relevant experience

At least 10 years in an engineering leadership role or managing an engineering team and at least 10 years product design experience,
We Celebrate Who We Are!
Allegion is committed to building and maintaining a diverse and inclusive workplace. Together, we embrace all differences and similarities among colleagues, as well as the differences and similarities within the relationships that we foster with customers, suppliers and the communities where we live and work. Whatever your background, experience, race, color, national origin, religion, age, gender, gender identity, disability status, sexual orientation, protected veteran status, or any other characteristic protected by law, we will make sure that you have every opportunity to impress us in your application and the opportunity to give your best at work, not because we're required to, but because it's the right thing to do. We are also committed to providing accommodations for persons with disabilities. If for any reason you cannot apply through our career site and require an accommodation or assistance, please contact our Talent Acquisition Team at mailto:mailto%3ASpecialAssistanceTalentAcquisition@Allegion.com . at mailto:mailto%3ASpecialAssistanceTalentAcquisition@Allegion.com
© Allegion plc, 2020 | Block D, Iveagh Court, Harcourt Road, Dublin 2, Co. Dublin, Ireland
REGISTERED IN IRELAND WITH LIMITED LIABILITY REGISTERED NUMBER 527370
Allegion is an equal opportunity and affirmative action employer at https://www.allegion.com/corp/en/careers/equal-opportunity.html
Privacy Policy at https://www.allegion.com/corp/en/footer/privacy-statement.html
Join Our Talent Network
We are Allegion.
A team of experts.
United under a common desire;
Protect today innovate for tomorrow.
And never settle for the status quo.
We believe in anticipating opportunities
by sharpening our skills
and finding new answers
through collaboration.
We believe in a safer, more secure world.
We believe in providing peace of mind.
We believe in being true to ourselves and to those
who trust-in our protection.
We are many. We are one.
We are Allegion.
Allegion