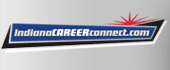 Job Information
Carrier

Director, Sales Independent

in

Indianapolis

,

Indiana
Date Posted:
2020-08-19-07:00
Country:
United States of America
Location:
CAI22: Carrier - Indianapolis 30 S Meridian St, Suite 500 , Indianapolis, IN, 46204 USA
Carrier is a world leader in HVAC, Refrigeration, Fire & Security solutions. For over a century, we have been developing innovative products and services that have changed the way people live and work. That drive for innovation continues today with a renewed focus on creating solutions that will change the world for the better. At Carrier, we see possibilities in everything!
General responsibilities:
If you are looking for a role that combines your drive to succeed with a passion for customers, then we have a great opportunity for you. We have an exciting opportunity for a Director, Sales for Carrier, Bryan, Payne Independent Distribution in our Residential and Light Commercial HVAC Sales team.
This position is responsible for development, deployment and leadership of sales and marketing strategies and programs to promote market growth of residential products in a highly competitive market(s). Additionally, the Director, Sales delivers effective sales strategies to support channel partners (distributors, national accounts and contractors) in areas of sales, marketing, pricing, and product support and business development. A comprehensive understanding the residential HVAC market, customer segments, legislation trends, HVAC products and primary competitors is a critical requirement of this role. The successful candidate will analyze sales and market data, communicate and collaborate effectively with Independent Distributors and influence owners, sales leadership, salespeople and channel partners to drive growth strategies and business results!
Key responsibilities:
Responsible for sales growth of Carrier, Bryant, Payne residential products market growth and business development.

Develops and influences channel (distributor & dealer) growth strategies with distributor customers to increase market share and improve customer relations.

Influences and collaborates with distributor organization sale people, sales managers, operations, purchasing, executive leadership, ownership and finance.

Responsible for forecasting and managing distributor programs, budgets and sales.

Engages, collaborates and coordinates with channel (manufacturer, distributor, dealer, builder, etc.) and cross functionally with marketing, operations, pricing as required to successfully attain objectives.

Communicates, launches and leads factory sales and marketing programs with customers.

Leads sales team development planning process with direct reports to ensure a solid talent pipeline and succession planning.

Coaches, develops and mentors sales team by providing clear sales goals and support to achieve high levels of performance.
TYPICAL EDUCATIONAL REQUIREMENTS:
BA/BS degree with 10+ years' experience

MA/MS degree with 7+ years' experience
Key qualifications:
7+ years of field and HVAC channel sales experience and proven ability to meet demanding leadership and team development requirements.

Thorough understanding of marketplace dynamics including industry trends and assessment of key competitors' programs.

Passion for servicing customers. Ability to listen to customer needs and quickly act to solve.

Strong ability to present very well and convincingly in front of customers, as well as lead strategic dealer meetings and drive actions.

Strong analytical skills with demonstrated ability to synthesize data from multiple sources and tell a story in both graphic and verbal format, so that it is easily understood by the target audience.

Proven ability to execute with speed and exhibit a bias for action mindset. Highly organized with strong attention to detail, while also able to lead and follow through on multiple priorities simultaneously.

Ability to think outside the box, innovate, take risks and implement progressive, sustainable solutions

Strong ability to lead and develop diverse, cross functional teams to achieve high levels of performance in a dynamic, changing environment. Successful experience with collaborating and developing teams and working in a matrix environment.

Excellent executive presentation skills.

Advanced level skills with Microsoft Office (Excel, Word, Access & PowerPoint).
Carrier is An Equal Opportunity/Affirmative Action Employer. All qualified applicants will receive consideration for employment without regard to race, color, religion, sex, sexual orientation, gender identity, national origin, disability or veteran status, age or any other federally protected class.
Job Applicant's Privacy Notice:
Click on this link at https://www.corporate.carrier.com/legal/privacy-notice-job-applicant/ to read the Job Applicant's Privacy Notice
Carrier