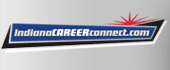 Job Information
Moser Consulting

Desktop Support Engineer

in

Indianapolis

,

Indiana
Join our team of Consultants and work on dynamic long-term projects. The majority of our team members are long-term employees who enjoy consistent work and a collaborative team approach!
Build and install PCs, set up users various accounts, including Microsoft365, connect users to wireless networks and peripheral devices (such as printers, scanners, mobile/smart phones) related to desktop infrastructure.

Provides advice and guidance to staff and users in relation to logged incidents.

Maintain installed PCs, tablets and peripherals (printers) with routine maintenance.

Identify, log and resolve technical problems with internal software applications and network systems.

Identify potential changes and hardware improvements to present to management for consideration and implementation.

Create, maintain, and distribute reports of progress to management.

Explain and document technical issues in a clear way to management and users.
Requirements
Bachelor's degree, preferably in technology related disciplines.

Excellent customer service in face-to-face, telephone, or electronic interaction with users.

Top notch communications and problem-solving skills.

Relevant certifications such as Microsoft A+.

Good understanding of computer support and troubleshooting.

Knowledge of Microsoft Office 365, Microsoft Office products and applications (Word, Excel, Teams, SharePoint, etc.),Windows Server products and/or Apple Operating Systems.

Ability to work in a team environment.

Ability to prioritize projects and complete assigned tasks in an efficient manner.
Benefits
For more than 20 years, Moser Consulting has been the go-to source for exceptional IT talent with the ability to self-manage. At Moser Consulting, our people are our #1 asset. We hire the best people, welcome them like family, connect them with opportunities, and let them do what they do best: produce innovative solutions to technology problems.
Our culture gives us a competitive advantage by keeping our employees happy, healthy, and by lowering stress levels in a very demanding industry. It is no accident that we are recognized as one of the Best Places to Work in Indiana. We focus on giving employees: an incredible work space; a fun, collaborative, and creative atmosphere; an extremely generous compensation package; and dozens of outstanding and unique perks usually not found at one company.
Equal Opportunity Employer–minorities/females/veterans/individuals with disabilities/sexual orientation/gender identity.