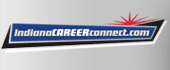 Job Information
Reyes Holdings

Delivery Helper

in

Indianapolis

,

Indiana
Delivery Helper
Job ID #:36801

Position Type:Full Time

Location:Indianapolis, IN 46236

Shift:1st

Department:Drivers and Transportation

Education Required:Not Indicated

Experience Required:None
Position Description:
Position Summary:
Ride with delivery driver and assist with the delivery of product daily. Adheres to Alcoholic Beverage Control (ABC) Regulations.
Position Responsibilities may include, but not limited to:
• Assist delivery drivers with delivery process
• Ensure high level of customer service is provided
• Ensure compliance to all applicable Alcoholic Beverage Control (ABC) Rules and Regulations.
• Follow company safety procedures
• Attend periodic company meetings to discuss sales goals, new products, etc.
• Frequently lift and/or move up to 50 pounds, and occasionally lift and or move up to 175 pounds
• Other projects or duties as assigned
Position Requirements:
Required Skills and Experience:
• High School Diploma or equivalent
• Must be 18 years of age
• Excellent verbal communication skills
• Attention to detail
• Ability to read and write English
• Ability to follow directions
• Ability to maintain cleanliness and follow safety procedures
• Proficiency in operating an electric pallet jack
• Position must pass a post offer drug test and background check.
Physical Demands and Work Environment :
Reasonable accommodations may be made to enable individuals with disabilities to perform the essential functions. Due to the nature of our business in regard to such things as delivery schedules, order inputs, selection, and Department of Transportation Hours of Service, overtime, attendance and punctuality are essential job functions. Should an individual in this classification not be able to adhere to this requirement due to a disability, they should contact their Human Resources department to see what, if any, reasonable accommodation may be made.
As an Equal Opportunity Employer, Reyes Holdings companies will recruit and select applicants for employment solely on the basis of their qualifications. Our Practices and Procedures, including those relating to wages, benefits, transfers, promotions, terminations and self-development opportunities, will be administered without regard to race, color, religion, sex, sexual orientation and gender identity, age, national origin, disability, or protected veteran status and all other classes protected by the Federal and State Government. Drug Free Employer.
Reyes Holdings