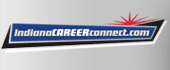 Job Information
Covance

Data Technology Lab Assistant

in

Indianapolis

,

Indiana
Job Overview:
Interested in a challenging new career with growth opportunities? Want to make a difference in the lives of millions? Covance is a leading supplier of drug development services to the biotechnology and pharmaceutical industries. We partner with innovative companies, offering valuable services in all phases of the drug development process. Come join our team at Covance in Indianapolis, Indiana. We are currently looking for a Lab Assistant for our expanding Histology department.
The Lab Assistant Data Analyst provides essential support to the laboratory by performing electronic, clerical, technical and equipment support functions. Work is performed in a team-oriented, dynamic environment, which is characterized by flexibility, responsiveness and a strong commitment to meeting customer expectations. The candidate will be accountable for successful completion of all Lab Assistant tasks within their department.
Essential Functions
Duties include but are not limited to the following duties:
Perform digitalization of pathologist specimens. Manages, coordinates and shares digital files through electronic transfers

QC, label and scan slides for digital analysis and monitor for results

Perform QC and maintenance of equipment and ensure QC logs are audit ready

Prioritize and track workloads and/or special projects on a daily basis.

Input of patient data to the database

Provides assistance to technical staff as scheduled.

Seeks and promotes expertise in handling, documentation, verbal and email communications.

Serves as an expert in sample handling, monitoring of acceptable and unacceptable criteria for testing

Is flexible and willing to take on additional tasks as set and where needed

Collects raw data for archiving

Scans and tracks samples into and out of the database for tracking

Monitors and answer email inbox enquiries

Tracks and resolves sample holds, sample issues and issue resolution in a timely manner and documents accordingly.

Must have good attention to detail and both written and verbal communication skills

Keeps good reagent and stock supplies in lab, ordering, replenishing stocks and recording inventory in the appropriate logs. Must be able to measure and use chemicals

Must be willing to work rotational Saturday's and overtime as needed to meet workflow.

Must organize day be able to prioritize workfload and have excellent attention to detail
Non-Essential Functions
Must be able to lift up to 50 pounds/23 kilograms.

Must be able to handle chemical safely according to procedure and wear PPE
Education/Qualifications:
Experience Prefered
Bachelor's Degree or Associates degree in a related science field or experience may be substituted for education
or
Medical techologist certification
Experience:
Experience required
Three years experience in a similar position, (or 2 years of Covance CLS experience in the laboratory.)

Excellent customer service skills including attention to detail, accuracy, confidentiality, and effective communication skills.

Ability to identify and communicate customer service needs.

Ability to manage multiple tasks and deadlines effectively.

Effective conflict resolution skills

Excellent documentation skills.

Excellent computer & spreadsheet skills

Independent judgment skills and ability to follow instruction, complete tasks and resolve items with effective follow persistence

Experience with office software applications (MS Word, Excel, Power Point, etc.)
Covance is committed to diversity in the workplace and is an equal opportunity employer (Minority/Female/Individual with Disability/Veteran/Sexual Orientation/Gender Identity). Your confidentiality and privacy are important to us.
Covance