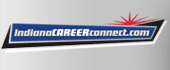 Job Information
Victory Packaging

CS Account Supervisor

in

Indianapolis

,

Indiana
GENERAL PURPOSE : Courteously receive all calls coming into the Customer Service phone lines.
Accurately enter orders from both customers and the sales force. Solicit add-on sales. Assist customers with inquiries, samples and catalog requests. Maintain complete customer history information. Provides complete and immediate communication of order schedules and possible delays to customers and sales staff. Prepare, enter, and monitor progress of customer orders for strategic accounts.
ESSENTIAL JOB FUNCTIONS :
· Provides single point of contact for Strategic Customers and Sales Staff for specific customer and/or project information.
· Serves as primary contact between Sales, customer and internal production operations.
· Assists customers at the request of or in the absence of sales.
· Develops project time lines and monitors to ensure on-time delivery.
· Initiates, tracks, organizes, prioritizes and monitors multiple projects through development, production and fulfillment.
· Uses creative problem solving to achieve sales and customer objectives.
· Provides prompt communication to the customer and sales rep regarding existing challenges in meeting requested ship dates.
· Effectively communicates customer expectations to Planning and Scheduling.
· Gathers input, evaluates and makes recommendations from technical standpoint concerning cost, production schedule, etc. based on customer needs.
· Compares in-coming work specifications with specifications used for estimate. Recognizes changes in job specifications requiring re-estimation.
· Receives, evaluates and distributes customer supplied materials and/or information to appropriate department(s).
· Interprets requests for developmental and other artwork and communicates needs to appropriate department(s).
· Prepares quotation requests for estimators and presents appropriate quotes for customers both internal and external as required.
· Reviews costing and invoicing to ensure agreement with signed quotes.
· Is always "on call" to answer production questions.
· Maintains accurate, written record of all events. Alerts both internal staff and customer if significant problems affect either scheduled delivery or final job cost (e.g., heavy, multiple customer alterations).
· Assists sales in technical communications to customers.
· Backs up other areas of Customer Service as needed.
· Performs other job duties as assigned.
QUALIFICATIONS :
· High school diploma or general education degree (G.E.D.). Associate's degree (AA) or equivalent from two-year college or technical school preferred.
· Minimum 3-5 years experience in related field required.
· Demonstrates understanding of product/project specifications.
· Competent in various software applications and certifications, such as Microsoft Office (Word and Excel)
· Must be able to communicate effectively via telephone and email
· Must demonstrate effective interpersonal communication skills
· Must be well-organized and able to manage time efficiently.
· Must be able to function effectively in a fast-paced environment.
· Must be reliable and able to maintain good attendance.
· Must be accurate and thorough when capturing and communicating data.
· Must be able to perform essential functions of job, with or without reasonable accommodations.
· Must be willing to work overtime as needed; significant overtime may be required during busy periods.
Victory Packaging