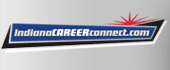 Job Information
Covr Financial Technologies

Client Underwriting Advocate

in

Indianapolis

,

Indiana
REPORTS TO: Case Management Lead
DEPARTMENT: Operations
FLSA STATUS: Non-Exempt
TRAVEL: None
WORK SCHEDULE: M-F, subject to change according to business needs.
LOCATION: Colorado Springs, CO, Boise, ID, or remote
COMPANY OVERVIEW:
Covr Technologies is a leading, InsurTech venture capital-backed company, focused on using technology to simplify the buying process for life insurance and related products. As an innovator in a rapidly evolving industry, Covr is a technology-driven company that provides a simpler way for people to protect what matters most. Through partnerships with financial institutions and advisors, Covr's innovative digital platform provides the capability to research, compare and buy life insurance from top providers, fully online and within minutes. Our employees enjoy a casual dress code, flexible hours and progressive work environment. We have a strong culture based on our core values: Client First, Integrity, Innovation, Collaboration, Fun!
JOB SUMMARY:
This person?s multi-carrier, life underwriting knowledge is leveraged daily in informal case submissions, quick quoting, reviewing declined and ?other than applied for? cases, negotiating better rates, and/or shopping the case with other carriers. This person will serve as an advocate for the client in securing the best insurance solution fit, based on the offers available.
ESSENTIAL JOB FUNCTIONS, DUTIES, AND PERFORMANCE RESPONSIBILITIES:
Gathering data (medical, financial, historical) for analysis, developing informal proposals on behalf of client and financial advisor, determining appropriate carrier and works with the carrier underwriter to gain risk acceptance

Utilizing underwriting acumen, reviews medical and financial records and multi-carrier guidelines to determine action plan for other case managers to follow in saving a case when declined or approved worse than applied for

Serves as point person for internal sales consultants and case managers for underwriting related matters and provides insights and plan of action for the financial advisor

Pursue escalation and ?asks? of both advisors and carriers, must confidently outline and express why the other party should follow the recommended plan of action

Responsible for ensuring that internal sales personnel follow the plan of action to ensure greater placement rates for the organization

Seeks continuing education on the latest product offerings and industry developments and, in turn, educates advisors on those subjects to help create new business opportunities.

Builds and maintains strong relationships with financial advisors, underwriters, and internal sales consultants.

Positive ?one-team? attitude, team spirit, and consistent drive to provide industry-leading service.
JOB SPECIFICATIONS/QUALIFICATIONS:
Education:
Bachelor?s degree with major in business or related field, plus five to 10 years of related industry-specific case management and life underwriting experience, or ?

Equivalent combination of education and industry-specific case management and underwriting experience
Knowledge, Skills and Experience:
Strong written and verbal communication skills

Life insurance underwriting experience is required

Motivated self-starter capable of performing duties with minimal oversight

Excellent relationship building and negotiating skills, with demonstrated ability to influence outcomes

Superior problem-solver, who thinks outside of the box, not afraid to dig deeper to get the best client outcome

Strong phone and computer skills ? specifically Microsoft Excel and Word ? with the ability to quickly learn and master both our internal systems and carrier software programs

Proven ability to partner with and guide internal teams toward best client outcome
BENEFITS PACKAGE:
Check out our Employee Reviews on Glassdoor and Indeed to learn more about our culture!
We offer a competitive benefits package:
Paid Time Off (PTO): 3 weeks to start increasing with years of service

Paid holiday?s ? 10.5 days, including two 4-day weekends!

NEW - Downtown parking subsidy

NEW - Summer Hours Program

Medical, Dental and Vision ? 90% of monthly premium paid by Covr for all full-time employees

HSA employer contribution of $600/yr ($150/qtr)

Adult and child orthodontia

Health Savings Account (HSA) with quarterly company contributions

Short-Term and Long-Term Disability

NEW - Pet insurance for cats and dogs!

401(k) with company match at 3.5%

Company paid Life and AD&D insurance of $25,000 for all full-time employees.

Supplemental Life and AD&D insurance up to 5x?s salary for employee up to $300,000

Supplemental Life and AD& D plans offered for spouse up to $100,00 and dependents up to $10,000

Flexible Spending Accounts (FSAs): medical, dependent, parking and transit
To Submit an Application/Questions:
Internal Applicants: Apply through Covr?s YourSource self-service portal.

External Employees: Submit an external application by going to www.covrtech.com/careers/

Have a question about an open position? Text your question directly to our HR department at (208) 417-8305. We check our messages frequently throughout the day and will get back to you as soon as possible.
life insurance, case management, underwriting, insurance brokerage, insurtech, life insurance, case management, underwriting, insurance brokerage, insurtech, life insurance, case management, annuity, insurance brokerage