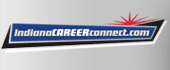 Job Information
Thermo Fisher Scientific

Client Services Project Manager

in

Indianapolis

,

Indiana
Position Summary:
To evaluate and understand the customer packaging protocol and to subsequently establish and monitor the packaging process. The following responsibility may be shared with a project team based on the scope and complexity of each individual project.
Essential Duties and Responsibilities:
Promote and positively represent the company to the client

Point person for client regarding specific projects and packaging orders

Communicates critical time lines to the scheduler, client, and internal stakeholders.

Initiates the involvement of appropriate departments and maintains continuous communication with those departments to ensure timely delivery of projects and packaging orders.

Assists in preparing packaging orders by ascertaining the following:

Bill of Materials - Internal vs. Customer Supplied Components

Bill of Assembly - Description of packaging operations

Tooling requirements

Packaging Samples

Shares tasks with the Project Management Associates, including generation of Electronic Planning Orders, batch records, ordering of approved components and the various tasks associated with completing a project.

Disperses customer information and specifications to all necessary internal departments.

Assists in performing investigations and resolve conflict both internally and externally.

Ensures order data is accurately and timely entered into both Salesforce and order tracking database.

Ability to write reports, business correspondence, and procedures.

Ability to effectively present information and respond to questions from managers, clients, and internal customers.

Must possess the ability to define problems, collect data, establish facts, and draw valid conclusions.

Ability to interpret an extensive variety of technical instructions in mathematical or diagram form and deal with several abstract and concrete variables.

Assist site with audits.

Other duties as assigned by supervisor

Applies Good Manufacturing Principles in all areas of responsibility.

Demonstrates and promotes the company vision.
Thermo Fisher Scientific is an Equal Opportunity Employer. All qualified applicants will receive consideration for employment without regard to race, creed, religion, color, national or ethnic origin, citizenship, sex, sexual orientation, gender identity and expression, genetic information, veteran status, age or disability status.
Thermo Fisher Scientific