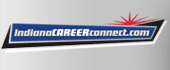 Job Information
Humana

Business Intelligence Engineer 2

in

Indianapolis

,

Indiana
Description
The Business Intelligence Engineer 2 solves complex business problems and issues using data from internal and external sources to provide insight to decision-makers. The Business Intelligence Engineer 2 work assignments are varied and frequently require interpretation and independent determination of the appropriate courses of action.
Responsibilities
The Business Intelligence Engineer 2 describes the tools, technologies, applications and practices used to collect, integrate, analyze, and present an organization's raw data in order to create insightful and actionable business information. Understands department, segment, and organizational strategy and operating objectives, including their linkages to related areas. Makes decisions regarding own work methods, occasionally in ambiguous situations, and requires minimal direction and receives guidance where needed. Follows established guidelines/procedures.
Employees in this role are responsible for:
Analytics associated with risk adjustment

Market specific Medicaid quality data analytics

Integration of disparate data from CGX, SDoh, and local market quality initiatives

Visualization of various data in Power BI for market consumption and dashboard generation

Other responsibilities as determined by manager
In addition to being a great place to work, Humana also offers industry leading benefits for all employees, starting your FIRST day of employment. Benefits include:
Medical Benefits

Dental Benefits

Vision Benefits

Health Savings Accounts

Flex Spending Accounts

Life Insurance

401(k)

PTO including 7 paid holidays, one personal holiday, one day of volunteer time off, 23 days of annual PTO, parental leave, caregiving leave, and weekly well-being time

And more
Required Qualifications
Bachelor's Degree or relevant experience

Minimum of 3 years of technical experience in data mining and analysis

Comprehensive knowledge of Microsoft Office Applications including Word, Excel, SQL, Power BI, Access and PowerPoint

Expertise working with large complex data sets and performing root cause analysis

Must be passionate about contributing to an organization focused on continuously improving consumer experiences
Preferred Qualifications
Advanced Degree in a quantitative discipline, such as Mathematics, Economics, Finance, Statistics, Computer Science, Engineering or related field

2 or more years of experience in SQL, SAS or other data systems

In-depth experience in Microsoft Excel including formulas, pivots, charts, graphs, etc.

Experience with data mining and predictive modeling techniques

Ability to use data to drive business outcomes and decisions
Additional Information
Interview Format
As part of our hiring process for this opportunity, we will be using an exciting interviewing technology called Modern Hire Voice to enhance our hiring and decision-making ability. Modern Hire Voice allows us to quickly connect and gain valuable information for you pertaining to your relevant skills and experience at a time that is best for your schedule.
If you are selected for a first round interview, you will receive an email correspondence inviting you to participate in a Montage Voice interview. In this interview, you will listen to a set of interview questions over your phone and you will provide recorded responses to each question. You should anticipate this interview to take about 15 minutes. Your recorded interview will be reviewed and you will subsequently be informed if you will be moving forward to next round of interviews.
Alert: Humana values personal identity protection. Please be aware that applicants selected for leader review may be asked to provide a social security number, if it is not already on file. When required, an email will be sent from Humana@myworkday.com with instructions to add the information into the application at Humana's secure website.
Humana is more than an equal opportunity employer, Humana's dedication to promoting diversity, multiculturalism, and inclusion is at the heart of what we do in all of our Humana roles. Diversity is more than a commitment to us, it is the foundation of what we do. We are fully focused on diversity of race, gender, sexual orientation, religion, ethnicity, national origin and all of the other fascinating characteristics that make us each uniquely wonderful.
Scheduled Weekly Hours
40
Humana