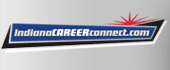 Job Information
Microsoft Corporation

Azure Cloud Solution Architect

in

Indianapolis

,

Indiana
We are currently looking for Azure Cloud Solution Architects to join our teams across our various business groups: Enterprise, as well as Regulated Industries and our One Commercial Partner. By applying to this role, you will be considered for multiple opportunities within Microsoft across the United States.
Microsoft is on a mission to empower every person and every organization on the planet to achieve more. Our culture is centered on embracing a growth mindset, a theme of inspiring excellence, and encouraging teams and leaders to bring their best each day. In doing so, we create life-changing innovations that impact billions of lives around the world. You can help us to achieve our mission.
Microsoft aspires to help our customers achieve their own digital transformation, leveraging the power of Microsoft Cloud solutions and support offerings. To this end, Microsoft invests in a dedicated Customer Success team that will help Microsoft customers successfully realize their business outcomes.
Azure is the most comprehensive, innovative and flexible cloud platform today and Microsoft is hiring professionals that will drive customer cloud adoption within the most important companies in the market. We are always learning. Insatiably curious. We lean into uncertainty, take risks, and learn quickly from our mistakes. We build on each other's ideas because we are better together. We stand in awe of what humans dare to achieve and are motivated every day to empower others to do more and achieve more through our technology and innovation. Together we make a difference.
Responsibilities
This is a customer facing role, owning the overall technical relationship between the customer and Microsoft Azure Infrastructure and Applications Development Platform. You will own the Cloud Infrastructure and Azure Applications Development technical customer engagements including architectural design sessions, specific implementation projects and/or pilots. The ideal candidate will have experience leading deep technical architecture discussions with senior customer executives, Enterprise Architects, IT Management and Developers.
Key responsibilities include: ·
Understand customers' overall applications portfolio, IT and business priorities and success measures to design implementation architectures and solutions (Microsoft and 3rd party solutions) using PaaS, DevOps & Advanced Application coding
Apply technical knowledge and customer insights to create a modernization roadmap. Architect solutions to meet business and IT needs, ensuring technical viability of new projects and successful deployments, while orchestrating key resources and infusing key Infrastructure technologies (e.g. Windows and Linux IaaS, Security, Networking, etc.), and Application Development and DevOps technologies (e.g. App Service, containers, serverless, cloud native, etc.) as appropriate

Ensure all solutions exhibit high levels of performance, security, scalability, maintainability, and appropriate reusability and reliability upon deployment

Develop deep relationships with key customer IT decision makers, who drive long-term cloud adoption within their company to enable them to be cloud advocates · Be the Voice of the Customer; Share insights and best practices, and connect with Engineering teams to remove key blockers

Assess the Customers' knowledge of Azure platform and overall cloud readiness to support customers through a structured learning plan and ensure its delivery through partners · Collaborate with other Cloud Solution Architects in developing complex end-to-end Enterprise solutions on the Microsoft Azure platform

Maintain technical skills and knowledge of market trends and competitive insights; collaborate and share with the technical community · Be an Azure Platform evangelist with customers, partners and external communities
Qualifications
We are currently hiring across a variety of teams with various levels of skills and experiences required. Below maps the minimum required qualifications to be considered for these positions.
3+ years of success in consultative/complex technical sales and deployment projects, architecture, design, implementation, and/or support of highly distributed applications

Experience in one or more of the following technologies:

Deep domain expertise of cloud infrastructure solutions (i.e. Windows and Linux IaaS, SAP, BCDR, Security, Management, Storage, Networking, OSS, containers and Infra as a code technologies)

Cloud application development solutions (e.g. PaaS, Serverless, API Management);

Container orchestration (e.g. Kubernetes, Cloud Foundry);

Continuous integration technologies (e.g. Jenkins, Spinnaker, Azure for DevOps, Chef, Puppet);

Web application server technologies, cloud application design, software architecture and practices; (design/development/deployment, Agile, SCRUM, ALM) • one or more of the following programming languages: C++, C#, Java, Node.js, JSON, PHP, Perl, Python, Ruby on Rails, Pig/Hive

Experience using integrated development environments (e.g. Visual Studio, Visual Studio Code, Eclipse, XCode, WebSphere) targeting Android, iOS, Linux, Windows, public clouds (i.e. Azure, AWS)

Experience with scalable architectures using Azure App Service, API management, serverless technologies, container orchestration (e.g. Kubernetes, Cloud Foundry etc.), API management, microservice frameworks etc.

Software development practices like DevOps and CI/CD tool chains (i.e. Jenkins, Spinnaker, Azure DevOps, GitHub).

Relationship Building . Proven track record of building deep technical relationships with senior IT executives in large or highly strategic accounts. Experience in managing various stakeholder relationships to get consensus on solution/projects. required

Problem Solving . Ability to solve customer problems through cloud technologies

Collaboration and Communication . Acknowledged for driving decisions collaboratively, resolving conflicts and ensuring follow through with exceptional verbal and written communication skills. Ability to orchestrate, lead, and influence virtual teams, ensuring successful implementation of customer projects. Presentation skills with a high degree of comfort with both large and small audiences (Senior Executives, IT management, Database administrators and Data Scientist)

Enterprise-scale technical experience with cloud and hybrid infrastructures, architecture designs, migrations, and technology management
Microsoft is an equal opportunity employer. All qualified applicants will receive consideration for employment without regard to age, ancestry, color, family or medical care leave, gender identity or expression, genetic information, marital status, medical condition, national origin, physical or mental disability, political affiliation, protected veteran status, race, religion, sex (including pregnancy), sexual orientation, or any other characteristic protected by applicable laws, regulations and ordinances. We also consider qualified applicants regardless of criminal histories, consistent with legal requirements. If you need assistance and/or a reasonable accommodation due to a disability during the application or the recruiting process, please send a request via the Accommodation request form (https://careers.microsoft.com/us/en/accommodationrequest) .
Benefits/perks listed below may vary depending on the nature of your employment with Microsoft and the country where you work.
Microsoft Corporation