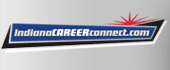 Job Information
Fifth Third Bank, N.A.

am Principal Review Account Specialist

in

Indianapolis

,

Indiana
Make banking a Fifth Third better®We connect great people to great opportunities. Are you ready to take the next step? Discover a career in banking at Fifth Third Bank.
GENERAL FUNCTION:
Performs brokerage and insurance regulatory sales supervision function, as well as the monitoring and tracking of documents required for the broker-dealer and insurance agency subsidiaries of the Bancorp. Mitigate risk of loss and regulatory risk incurred by Fifth Third Securities (FTS).
Responsible and accountable for risk by openly exchanging ideas and opinions, elevating concerns, and personally following policies and procedures as defined. Accountable for always doing the right thing for customers and colleagues, and ensures that actions and behaviors drive a positive customer experience. While operating within the Bank's risk appetite, achieves results by consistently identifying, assessing, managing, monitoring, and reporting risks of all types.
ESSENTIAL DUTIES AND RESPONSIBILITIES:
Collects and tracks various product disclosure forms as required by FTS.

Reviews incoming paperwork for completeness and accuracy.

Become the Principal Review Desk (PRD) subject matter expert on the FTS rollover system (Morningstar).

Obtain correct supporting documentation as requested by internal/external audit and external regulatory agencies.

Assists with regulatory exams and requests; assists with the maintenance of the department procedure manual.

Maintain accurate records and establishes strong working relationships with Compliance and other pertinent departments.

Adhere to defined quality standards, including work product, communications (verbal / written) and quality control metrics.

Work directly, with minimal supervision, with members of management and associated teams to prevent errors. Analyze reported and found issues to identify process improvements.

Maintain, update and create as needed quality processes and procedure documents.

Proactively recommend process improvements to help minimize future issues. Provide feedback on quality issues/trends.

Perform basic special projects as assigned and at the direction of Manager.

Additional PRD responsibilities may be assigned as need to provide back-up support. Includes but is not limited to approving or rejecting securities, annuities and insurance transactions for the broker-dealer, investment advisor and insurance agency.

Other duties or projects as assigned.
MINIMUM KNOWLEDGE AND SKILLS REQUIRED:
High school diploma or equivalent required.

Bachelor's degree in Finance, Economics or related field preferred.

2 year's brokerage or related work experience.

Series 7, 66 and 24 are required to be obtained as documented in the Fifth Third Securities Licensing Guidelines.

Life and Health Insurance License preferred.

Extensive knowledge of the following investment products: Stocks, ETF's, ETN's, Mutual Funds, UIT's, Structured Products,

Corporate Bonds, Government Bonds, Municipal Bonds, Brokerage CD's and Options preferred.

Knowledge of FINRA, SEC, MSRB and State Securities rules and regulations.

Familiarity with National Financial Services and SunGard Prosurv systems preferred.
am Principal Review Account Specialist
LOCATION -- Cincinnati, Ohio 45227
Fifth Third Bank, National Association is proud to have an engaged and inclusive culture and to promote and ensure equal employment opportunity in all employment decisions regardless of race, color, gender, national origin, religion, age, disability, sexual orientation, gender identity, military status, veteran status or any other legally protected status.
Fifth Third Bank, National Association is one of the top-performing banks in the country, with a history that spans more than 150 years. We've staked our claim on looking at things differently to make banking a Fifth Third better. This applies to our relationships with customers and employees alike.We employ about 18,000 people while offering:• A chance for employees to build their future, with supportive career development and comprehensive health and financial wellness programs.• An environment where we win together by celebrating achievements and working collaboratively.• An opportunity to make a difference in a positive and lasting way. Everything we do is geared toward improving lives.We're proud that Fifth Third is a warm and caring place to grow – as a customer and as a team member.
Fifth Third Bank, N.A.