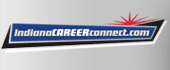 Job Information
Lilly

ADME Research Scientist - Biologics

in

Indianapolis

,

Indiana
At Lilly, we unite caring with discovery to make life better for people around the world. We are a global healthcare leader headquartered in Indianapolis, Indiana. Our 39,000 employees around the world work to discover and bring life-changing medicines to those who need them, improve the understanding and management of disease, and give back to our communities through philanthropy and volunteerism. We give our best effort to our work, and we put people first. We're looking for people who are determined to make life better for people around the world.
Lilly's seeks to build a dynamic workforce with strategic dedication to the growth of biotechnology. Do you possess passion for the science of drug discovery and development? Do you have the energy and talent for innovation and finding solutions to complex problems? If you thrive in a culture of autonomy and agency, this could be the ideal role for you. In this role, you will research and develop ADME capabilities to enable lead optimization and development strategies. Become an integral part of our expert ADME team to deliver on Lilly's portfolio of hybrid therapeutic modalities! Our team collaborates with toxicology, discovery biology, protein engineering and multiple therapeutic areas as part of a coordinated effort to advance therapeutic proteins, siRNA, and peptides to and through clinical testing.
We are committed to building a diverse team to further our mission of bringing life changing medications to our patients. We are searching for a skilled, curious, proficient and innovative scientist who can demonstrate diverse laboratory, analytical and computational skills to characterize and drive optimization of molecular properties influencing absorption, disposition, pharmacokinetic (PK) and pharmacodynamic (PD) properties of novel molecules. This is an opportunity for a creative and collaborative scientist looking for a chance to work on the forefront of novel therapies to improve the lives of patients. Consider joining our team!
Key Responsibilities:
Innovate and lead in a multidisciplinary team environment with primary responsibility for the early ADME experimental studies and preclinical development of a portfolio of hybrid modalities including therapeutic siRNAs, peptides, and protein molecules.

Design and execute hypothesis driven studies to answer non-clinical PK, PK/PD and toxicokinetic (TK) questions.

Integrate PK and PK/PD with discovery biology to define structure activity- and structure-property-relationships to guide protein engineering and drug delivery strategies and optimization of peptide, protein and oligo therapeutics and other novel therapeutic technologies.

Effectively engage, innovate and collaborate with colleagues and interdisciplinary teams including biology, discovery research, protein engineering, regulatory agencies, and functional groups within drug disposition.

Lead the preparation of relevant sections of regulatory documents for development and registration of new drugs and line extensions; interact with regulatory agencies worldwide.

Build and foster relationships through coaching and mentorship with fellow scientists

Collaborate with scientists in academia.

Possess excellent written and verbal technical communication and the demonstrated ability to lead and influence teams through testable hypotheses, robust experimental data, and durable conclusions to guide decision making.
Basic Qualifications
Ph.D. in Biochemistry/Biology/Cell Biology/Pharmacokinetics or a related scientific field.

Experience in the development of biologics such as siRNA, proteins or peptides.
Additional Skills/Preferences
Industry (pharma, biotech, CRO, etc.) experience with PK/PD modeling of peptides/proteins, oligonucleotides, or fusion proteins.

Understanding of immunoassay and/or LC/MS bioanalytical methodology.

Experience with in vitro metabolism, in situ hybridization, cell culture, or immunohistochemistry.

Ability to influence, negotiate and connect with both internal and external partners.
Additional Information
Eli Lilly and Company, Lilly USA, LLC and our wholly owned subsidiaries (collectively "Lilly") are committed to help individuals with disabilities participate in the workforce and ensure equal opportunity to compete for jobs. If you are an individual with a disability and require a reasonable accommodation to participate in the application process, please email Lilly Recruiting Compliance. Please note, this email address is intended for use only to request a disability accommodation, please email Lilly Recruiting Compliance for further assistance. Inquiries which are not requests for accommodations may not receive a response.
Eli Lilly and Company, Lilly USA, LLC and our wholly owned subsidiaries (collectively "Lilly") are committed to help individuals with disabilities to participate in the workforce and ensure equal opportunity to compete for jobs. If you require an accommodation to submit a resume for positions at Lilly, please email Lilly Human Resources ( LillyRecruitingCompliance@lists.lilly.com ) for further assistance. Please note This email address is intended for use only to request an accommodation as part of the application process. Any other correspondence will not receive a response.
Lilly is an EEO/Affirmative Action Employer and does not discriminate on the basis of age, race, color, religion, gender, sexual orientation, gender identity, gender expression, national origin, protected veteran status, disability or any other legally protected status.
At Lilly we strive to ensure our employees are part of a team that cares about them and our shared purpose of making life better for those around the world. How do we do this? We continue to look for ways to include, innovate, accelerate and deliver while maintaining integrity, excellence and respect for people.​ We hope that you seek to join us on our journey as we create medicine and deliver improved outcomes for patients across the globe!
#WeAreLilly
Lilly