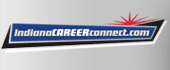 Job Information
Staff Management | SMX

2nd Shift Assembly & Shipping

in

Indianapolis

,

Indiana
With Staff Management | SMX, you'll get a weekly paycheck, learn new skills, meet new people, and work with a great management team in a clean and safe environment.
Staff Management | SMX has immediate openings for our premier client on the East side of Indianapolis! Complete your application today!
We currently have 2nd shift openings starting at $13.50/hr. Potential for full time based on performance and attendance. NO 12 HOUR SHIFTS! NO 7 DAY WEEKS!
Temperature checks, social distancing and face masks will be required for your safety.
Come be a part of our team environment!.
Industry: Manufacturing.
Duties: - Vary by department. - Ability to perform job-related tasks/duties, according to job standards. - Ability to operate all necessary equipment and/or machinery to perform job-related task(s). - Ability to properly setup all necessary equipment and/or machinery to perform job-related task(s). - Ability to understand safety guidelines that relate to job responsibilities. - Ability to correctly interpret operational method sheet. - Ability to perform quality inspections/Total Quality Check. - Ability to demonstrate a working knowledge of material flow tools. - Ability to understand visual standards and nonconforming material system. - Ability to properly use material handling equipment.
Employment Types: Full Time.
Recruiting Center: MS Teams Interview, Wherever you are! Virtual Interview, Indianapois, IN 46219.
Work Location: SM | SMX at Allegion, 2720 Tobey Drive, Indianapolis, IN 46219.
Job Types: Assembly, General Labor, Picker/Packer.
Shifts: 2nd Shift.
Attributes: Background Check, Drug Test, Stand for Shift Duration, Must be at least 18 years old.
Benefits: Casual Dress Code, Climate Controlled Environment, Weekly paychecks, Direct Deposit or Cash Card pay options, Medical / Dental Insurance, Referral Bonus (Restrictions Apply).
Lifting Requirements: Able to Lift 50 pounds.
Education Required: HS Diploma or GED.
Starting Wage: $13.00.
Pay Rate: Weekly Pay.
Bonus: Ask about our Referral Bonus!.
Required Skills:
High School diploma or GED required.
Previous warehouse or manufacturing experience helpful.
Ability to exert up to 50 pounds of force occasionally, and/or 20 pounds of force frequent, and/or 10 pounds of force constantly to move objects.
Ability to work overtime as required.
Steel toes required in some areas. #CB
Click here to view more details (https://video.digi-me.com/out_track/flv2/job/XZ0017?w=100&p=1)
SM | SMX is an equal opportunity employer and all qualified applicants will receive consideration for employment without regard to race, color, religion, sex, national origin, disability status, sexual orientation, age, gender identification, protected veteran status, or any other characteristic protected by law.
Staff Management | SMX