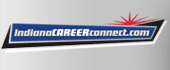 Job Information
Lumen

Senior Lead Acquisition Consultant

in

Indiana
About Lumen
Lumen is guided by our belief that humanity is at its best when technology advances the way we live and work. With 450,000 route fiber miles serving customers in more than 60 countries, we deliver the fastest, most secure global platform for applications and data to help businesses, government and communities deliver amazing experiences. Learn more about Lumen's network, edge cloud, security and communication and collaboration solutions and our purpose to further human progress through technology at news.lumen.com, LinkedIn: /lumentechnologies, Twitter: @lumentechco, Facebook: /lumentechnologies, Instagram: @lumentechnologies and YouTube: /lumentechnologies.
The Role
Acquisition Enablement will transform the opportunity pursuit sales motion to standardized, intelligence-based methods that are supported by continuous improvement throughout the opportunity lifecycle, from deal intake through win/loss review.
This transformation is enabled by the Consultant's role managing large opportunity intake process, leveraging and aggregating data from other opportunities, known resources across the organization and broader market landscape, delivering comprehensive intelligence throughout the opportunity lifecycle, through win/loss review, and development and distribution of relevant intelligence to sales teams for best practice/coaching/training. Acquisition Consultants own the process to qualify, validate, and approve investment and utilization of the right resources and methods, in pursuit of the right opportunities, and alignment of commissionable compensation with contribution to opportunity success, to drive scalable and profitable sales acquisitions.
The Main Responsibilities
Manage opportunity intake, qualification, and resource assignment process for all large/complex opportunities

Perform biweekly call to qualify new opportunities

Manage stakeholders through standardized deal review

Manage sign-off, bid/no-bid approvals, and resource assignments

Evaluate opportunity alignment to corporate goals and ability to execute

Ensure investment of resources pursuing the right opportunities

Validate winning, relevant, and executable rates, incentives, and terms throughout opportunity pursuit, including pre-submission

Validate compensation alignment to opportunity contribution

Assemble, consolidate, and develop intelligence that informs strategy and execution on large opportunity qualification/intake and pursuit, dim/dark targeting

Perform extensive research across multiple sources to analyze and deliver holistic intelligence briefings on accounts and opportunities

Proactively deliver intelligence on successes, relevant opportunities, and accounts to pursuit teams, Technology overlay teams, Customer Success, and GM markets

Identify historical and on-going successful commercial constructs for all proposals, products, and solutions relevant to large/complex opportunity pursuit

Inform Opportunity and overall Account strategies from acquired and developed intelligence

Distill corporate investment strategies (products, network expansion, etc.) into proactive, actionable market-specific intelligence

Facilitate continuous improvement, assumption refinement, and agility through establishment and management of new ecosystem feedback loops and opportunity lifecycle analyses

Perform win/loss analyses to determine causality, refine assumptions and strategies, and inform competitive analyses

Eliminate "reinventing the wheel" on each large opportunity by building and maintaining a relevant knowledgebase on customers, micro and macro market trends, pricing, terms, incentives, etc.

Develop opportunity lifecycle intelligence (all costs, procedures, terms, SLA, incentive structures) to share across company to leverage for greater success

Contribute to development of standardization and lifecycle management of complex costing models

Validate tracking and accuracy of pre-sale assumptions and projections (capital, operational, financial, etc.) throughout post-sale execution to ensure positive outcomes and increased accuracy of inputs for future opportunities

Create opportunity summaries on key wins to be shared across company, whitepapers to enable intelligence sharing

Seek out siloed/stranded data in the organization to incorporate into holistic intelligence

Establish and maintain ecosystem interfaces that facilitate feedback into continuous improvement process
What We Look For in a Candidate
Bachelor's degree or equivalent required; MS/MBA strongly preferred

8+ years of relevant analytical experience, distilling disparate data sources into actionable intelligence required

Excellent written and oral communication skills

Ability to present and communicate complex concepts in simple terms

Self-motivated, pro-active, results-oriented professional

Attention to detail with good organizational and time management abilities

Ability to work effectively in highly collaborative and cross-functional teams

Telecommunications and Technology experience required

Strategic planning, account management and contract negotiations skills required

Financial/Business analysis experience required
Requisition #: 235017
When applying for a position, you may be subject to a background screen (criminal records check, motor vehicle report, and/or drug screen), depending on the requirements for the position. Job-related concerns noted in the background screen may disqualify you from the new position or your current role. Background results will be evaluated on a case-by-case basis.
EEO Statement
We are committed to providing equal employment opportunities to all persons regardless of race, color, ancestry, citizenship, national origin, religion, veteran status, disability, genetic characteristic or information, age, gender, sexual orientation, gender identity, marital status, family status, pregnancy, or other legally protected status (collectively, "protected statuses"). We do not tolerate unlawful discrimination in any employment decisions, including recruiting, hiring, compensation, promotion, benefits, discipline, termination, job assignments or training.
NOTE: Pursuant to the San Francisco Fair Chance Ordinance, we will consider for employment qualified applicants with arrest and conviction records.
Disclaimer
The above job definition information has been designed to indicate the general nature and level of work performed by employees within this classification. It is not designed to contain or be interpreted as a comprehensive inventory of all duties, responsibilities, and qualifications required of employees assigned to this job. Job duties and responsibilities are subject to change based on changing business needs and conditions.