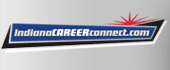 Job Information
Lighthouse Academies

Digital Learning Ambassador Application

in

Indiana
Digital Learning Ambassador Application
×Email This Job
Your First Name
Your Last Name
Your E-Mail Address
E-Mail Address to Share WithSubjectMessage
Prove you're not a robot
Send E-MailClose
Northwest Indiana Region
Tell Us Who You Are
First NameLast NameE-Mail Address
Please complete all 3 fields.
How Do You Want to Share?
Job Description
Lighthouse Academies of Northwest Indiana is excited to introduce a new Digital Learning Ambassador opportunity to our current staff!
You can review the details for this program at the link below:
https://drive.google.com/file/d/1m7bavAUJTAOH1DxC9-diuIRqnkMDN_Zv/view?usp=sharing
Complete this application by 9:00am on Monday, October 12th to be considered for this opportunity. Please reach out to Jessica Beasley at jessica.beasley@lha.net with any questions.
We are so excited to announce this opportunity to the staff of Gary and East Chicago. Understanding the growing need to provide support to teachers in the face of this new normal, our team applied for a grant through the Department of Education that allows us to provide digital instruction micro-credentialing through Bloomboard. Digital literacy and instruction is something that has changed the landscape of education and consistently evolving. This certification will provide selected teachers the opportunity to learn with Lighthouse colleagues and others about the various aspects of best practices around this work. This course work has been designed to support and develop curated best practices that digital learning ambassadors would then share and support within their school community. This grant allows us to pay for course work and certification as well as a $2000 stipend once completed to be a lead in their school space as we all continue to learn how to make instruction better for our scholars.
Decisions will be announced Wednesday, October 14. First sessions will begin the week of October 26th.
Skills & Requirements
Criteria:
Valid standard or charter educator license

2 years minimum teaching experience

1 year commitment to LHA after completion of program
Qualifications