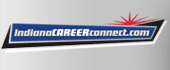 Job Information
PPD

Mgr IT (Oracle ERP, Cloud HCM)

in

India

,

Indiana
Summarized Purpose:
Manages a team within a given information technology discipline such as Systems Development, Network Communications, Business Systems Analysis, etc. across one or more locations. Delivers technology solutions in a collaborative cross-functional environment. Responsible for technical leadership, project planning, and management duties necessary to develop staff and deploy technical solutions meeting the needs of the business.Should have knowledge in Oracle ERP, Cloud HCM.
Essential Functions and Other Job Information:
*
*
Essential Functions
· Manages staff including work assignment, development of staff and performance
· management.
· Act as a liaison between IT and business leadership. Provides progress updates
· and aligns IT with business.
· Assists IT and business leadership in understanding large technical projects and
· solutions.
· Assists in process improvement and develops procedures.
· Assists in budgeting.
· Acts as a project manager for validation activities related application releases and other development efforts (e.g. integrations, reports, etc).
· Assists management with maintaining project schedules and providing estimated levels of effort for validation tasks.
· Prepares validation plans and validation summary reports
· Reviews test scripts to ensure coverage of functional requirements
· Oversees creation and management of sufficient data within the testing environment to accurately test software functionality.
· Participates in the review and analysis of validation tools, systems, and processes.
· Proposes, implements, and supports conversion from manual test methodology to automated test methodology as possible and wherever approved.
Policy & Strategy
· Interprets and administers policies, processes, and procedures that may affect sections and subordinate work units. Requires full knowledge of own area of functional responsibility.
· Freedom to Act Assignments are defined in terms of activities and objectives. Work is reviewed upon completion for adequacy in meeting objectives. A portion of the time may be spent performing individual tasks.
· Liaison Interacts frequently with internal personnel and outside representatives at various
levels. Participates and presents at meetings with internal and external representatives. Interaction typically concerns resolution of operational and scheduling issues.
Education and Experience:
· Bachelor's degree or equivalent and relevant formal academic / vocational qualification
· Previous experience that provides the knowledge, skills, and abilities to perform the job (comparable to 7 years).
· 1 year of leadership responsibility
ShSould have knowledge in Oracle ERP, Cloud HCM.
/In some cases an equivalency, consisting of a combination of appropriate education, training and/or directly related experience, will be considered sufficient for an individual to meet the requirements of the role./
/
/
Knowledge, Skills and Abilities:
· Demonstrated leadership skills
· Client focused approach with strong interpersonal skills
· Must be able to multi task and pay close attention to detail
· Excellent people management skills
Management Role:
Manages experienced professionals and / or subordinate management who exercise latitude and
independence in their assignments. Often heads one or more sections or a small department.
Job: *Information Technology
Organization: *IN BU
Title: Mgr IT (Oracle ERP, Cloud HCM)
Location: IN-India
Requisition ID: 173537
PPD is an affirmative action employer that values diversity as a strength fosters and environment of mutual respect. PPD provides equal employment opportunities without regard to age, race, color, pregnancy, national origin, religion, sex, gender identity, sexual orientation, disability, veteran status or other status within any other protected group
PPD