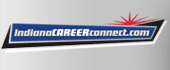 Job Information
J&J Family of Companies

Health Care Compliance Internship

in

Horsham

,

Pennsylvania
Caring for the world, one person at a time, has inspired and united the people of Johnson & Johnson for more than 130 years. We embrace research and science -- bringing innovative ideas, products and services to advance the health and well-being of people. Employees of the Johnson & Johnson Family of Companies work with partners in health care to touch the lives of over a billion people every day, throughout the world.
Here, your career breakthroughs will change the future of health, in all the best ways. And you'll change, too. You'll be inspired, and you'll inspire people across the world to change how they care for themselves and those they love. Amplify your impact. Join us!
Health Care Compliance is a function that develops and implements efficient, effective, and sustainable programs to prevent and detect non-compliance with recognized legal and regulatory requirements. Our responsibilities include, but are not limited to: developing and deploying policies and procedures; ensuring a sound understanding of the compliance requirements through appropriate training, communications, and other methods; exercising oversight by establishing and overseeing a program of testing, monitoring, self-assessment and independent audit and review of the HCC program; driving management awareness, program effectiveness, and continuous improvement through establishment and reporting of effective compliance measures.
The Health Care Compliance Summer Intern Program at Johnson & Johnson is a comprehensive learning and professional experience in the compliance space at one of the world's leading health care companies. This program is designed to create a future pool of candidates for entry-level Health Care Compliance Analyst roles for full-time employment, which a Summer Intern will be able to pursue upon successfully completing the internship and their degree program.
Program Components
You will apply for one overall compliance intern position which will provide eligibility for specific department opportunities. The average duration for the internship opportunities is 8 weeks of full-time work. Position locations vary throughout the US and are based on assignment and business need. Your position may involve a range of compliance assignments and may include but are not limited to one of the following experiences:
Health Care Compliance (HCC)
In this role, the candidate will be engaged in an Enterprise and/or Operating Company (Medical Devices, Pharmaceuticals, Consumer Health) Health Care Compliance Program, which is comprised of key compliance elements that drive and maintain a compliant culture across Johnson & Johnson. The candidate will provide support against some of these elements including, but not limited to: Risk assessment, Policy development, Communications, Training development and delivery, Monitoring of business activities, Corrective Action, and Compliance Committee meetings. The candidate will also have the opportunity to help shape and influence the Johnson & Johnson Health Care Compliance Program by completing projects designed to identify risks, enhance effectiveness of existing controls, and create efficiency through innovative data gathering tools, data analytics and creative visualization.
Compliance & Technology Integration (CTI)
The CTI intern will assist the Global Operations team with improving the effectiveness of Health Care Compliance (HCC) technology solutions. In this role, the candidate will have the opportunity to lead a project that improves HCC's operational efficiencies through the more effective use of technology. Based on the intern's skillset, the project will focus on one or more of the following technologies: Confluence, SharePoint Online, Power Automate, and/or PowerApps. As needed, this individual will also support the Compliance & Technology Integration team in the development, support, and implementation of larger-scale technology initiatives. At the end of the internship, this individual will have increased technical competencies, formed meaningful business relationships, and knowledge of Health Care Compliance's role within Johnson & Johnson and the life sciences industry.
Data Science & Risk Management (DSRM)
The DSRM team's main objective is to utilize data science and advanced analytics in order to proactively identify and mitigate Health Care Compliance risks across all Johnson & Johnson sectors and regions. The DSRM intern will have the opportunity to lead a project which will include collecting data, analyzing, and applying tools and methods (e.g. AI, machine learning, etc.) as well as support our Data Scientists, Data Analysts and Monitoring Insights partners in other activities in order to come up with business solutions. They will also help develop user-friendly data visualizations to effectively communicate analytics and insights to our business partners and customers (e.g. Health Care Compliance Officers, Commercial partners, HCC Leadership Team, etc.).
Qualifications
Successful Summer Interns are required to:
Have permanent work authorization in the US. We cannot consider students requiring sponsorship now or in the future.

Commit to a June 1, 2021 - August 6, 2021 internship timeframe.

Have a cumulative GPA of 3.0 or higher, reflective of all college coursework.

Be currently enrolled and pursuing a Bachelors degree.

Ability to work full-time (40 hours per week) during the summer internship.
Preferences
Have a passion for a career in the healthcare industry.

Possess strong oral and written communication skills.

Display a detail-oriented, highly organized mindset and be able to manage multiple tasks

Work independently as well as on a team

Students in their rising junior or senior years are preferred
Johnson & Johnson is an Affirmative Action and Equal Opportunity Employer. All qualified applicants will receive consideration for employment without regard to race, color, religion, sex, sexual orientation, gender identity, age, national origin, or protected veteran status and will not be discriminated against on the basis of disability.
#JNJUNDERGRADUATE #JNJINTERNSHIP
Primary Location
United States-New Jersey-New Brunswick-One Johnson & Johnson Plaza
Other Locations
United States-New Jersey-Raritan, United States-Pennsylvania-Horsham, United States-California-Irvine, United States-Ohio-Cincinnati, United States-Pennsylvania-Fort Washington, United States-Indiana-Warsaw
Organization
Johnson & Johnson International (6078)
Job Function
General Administration
Requisition ID
2105891252W
J&J Family of Companies