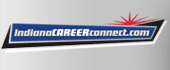 Job Information
3M

Mechanic

in

Hartford City

,

Indiana
Job Description:
Job TitleMechanic
Collaborate with Innovative 3Mers Around the World
Choosing where to start and grow your career has a major impact on your professional and personal life, so it's equally important you know that the company that you choose to work at, and its leaders, will support and guide you. With a diversity of people, global locations, technologies and products, 3M is a place where you can collaborate with 93,000 other curious, creative 3Mers.
"I've seen firsthand how 3M is a place where curious, creative and collaborative people thrive and build a rewarding career. As a leader in this company, my goal is to ensure each 3Mer sees and feels the positive impact they're making around the world, and that they know they're valued." – Kristen Ludgate, senior vice president of Human Resources at 3M
The Impact You'll Make in this RoleAs a Mechanic, you will have the opportunity to tap into your curiosity and collaborate with some of the most innovative and diverse people around the world. Here, you will make an impact by:
Observing and following 3M safety rules, 3M Guide to Conduct, and Plant Engineering departmental and site work rules including the requirements for confined space, line opening, hot work and lock out tag out

Performing job requirements in efficient and effective manner, at the lowest cost and with minimum waste

Install equipment and machinery according to layout plans, prints or drawings, using standard methods of leveling, tramming, and precision alignment or internal and external machine components, such as shafts, bearings, gears, pulleys, rolls, and couplings. Assembles, fits, and aligns machinery and equipment using hand tools, precision measuring instruments, tramming equipment, and machine tools

Reading and working to the indicated accuracy, specifications and tolerances as detailed on engineering drawings, machine assembly prints, machine construction prints, blueprints, sketches, equipment manuals, process flow diagrams, and vendor diagrams

Troubleshooting and diagnosing equipment malfunctions and make repairs or adjustments based on that diagnosis as well as performing regular PM's on plant and facility equipment
Your Skills and Expertise To set you up for success in this role from day one, 3M is looking for candidates who must have the following qualifications:
Two (2) year Associate degree or completed apprenticeship program in a mechanical technology field (completed and verified prior to start) with a minimum three (3) years of experience as a Mechanic in an industrial setting in a private, public, government, or military environment

Or High School Diploma/GED or higher and a minimum of five (5) years of experience as a Mechanic in a private, public, government, or military environment

This position will/may require weekend, overtime, and holiday work on a three or four crew work schedule both inside and outside
Additional qualifications that could help you succeed even further in this role include:
Skill in operating and using hand tools, wrenches, air and electric powered portable hand tools, machine tools, and a variety of testing equipment; reading and interpreting measurement instruments and mechanical prints; troubleshooting equipment malfunctions

Knowledge of operating principles, purpose, proper application and design limitation of tools, equipment, and devices used in the moving and installation of machinery such as hoists, cranes, lift trucks, dollies, rollers, jacks, welding and cutting equipment and a variety of hand tools

Knowledge of operating principles, purpose, proper application and design limitations of mechanical and hydraulic power transmission components or elements such as shafts, bearings, gears, pulleys, belts, chains, seals, fasteners, couplings, brakes, clutches, pumps, valves, and similar devices

Qualified applicants will be required to take and pass 3M employment testing as a part of the selection process

Basic mathematics and basic computer skills
Travel: May include up to [0%][domestic/international]
Relocation Assistance: Is not authorized
Must be legally authorized to work in country of employment without sponsorship for employment visa status (e.g., H1B status).
Supporting Your Well-being
3M offers many programs to help you live your best life – both physically and financially. To ensure competitive pay and benefits, 3M regularly benchmarks with other companies that are comparable in size and scope.
Resources for You
For more details on what happens before, during and after the interview process, check out the Insights for Candidates page at 3M.com/careers.
Learn more about 3M's creative solutions to the world's problems at www.3M.com or on Twitter @3M.
Responsibilities of this position include that corporate policies, procedures and security standards are complied with while performing assigned duties.
3M is an equal opportunity employer. 3M will not discriminate against any applicant for employment on the basis of race, color, religion, sex, sexual orientation, gender identity, national origin, age, disability, or veteran status.
Please note: your application may not be considered if you do not provide your education and work history, either by: 1) uploading a resume, or 2) entering the information into the application fields directly.
3M Global Terms of Use and Privacy Statement
Carefully read these Terms of Use before using this website. Your access to and use of this website and application for a job at 3M are conditioned on your acceptance and compliance with these terms.
Please access the linked document by clicking here (http://multimedia.3m.com/mws/media/1274940O/3m-jobs-country-data-privacy-statements-external.pdf) , select the country where you are applying for employment, and review. Before submitting your application you will be asked to confirm your agreement with the terms.
At 3M we apply science in collaborative ways to improve lives daily as our employees connect with customers all around the world. Learn more about 3M's creative solutions to global challenges at www.3M.com or on Twitter @3M or @3MNews.