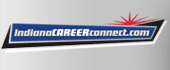 Job Information
Franciscan Health

Clinical Resource Nurse

in

Hammond

,

Indiana
Clinical Resource Nurse
Administration
Franciscan Health
5454 Hohman Avenue Hammond, IN 46320
Days
Full-Time
Bachelor's Preferred
WHAT WE NEED
Nursing care that takes the extra step
WHO WE ARE LOOKING FOR
Clinical Resource Nurses are a special breed. They are able to provide all the skill-based, compassionate care you'd expect from a nurse while also thinking outside the box. Our clinical resource nurse's implement innovative solutions and integrate research into practical care. They process information carefully and support decisions with proven facts. They take nursing one step further and constantly strive to improve patient care.
Do you love following procedures accurately? Are you good at developing and implementing education for patients, families, staff and others? Are you always seeking to provide exceptional care? We have a special place that needs your skills.
WHAT YOU WILL DO
Develop unit education goals based on a comprehensive needs assessment.

Serve as a leader to promote the professional growth of peers.

Develop, coordinate, maintain, evaluate and improve components of the orientation process using evidenced-based practice.

Identify present and anticipate future learning needs.

Provides counseling and support.

Provide information on disease process, illness prevention, and medications.

Obtain accurate nursing history.

Assess, document, and report physiological and behavioral changes of the patient.

Implements hospital and nursing guidelines and procedures in clinical practice.
WHAT IT TAKES TO SUCCEED
Prior Nursing/Patient Care experience.

Recognize adverse patient signs and symptoms and to react appropriately.

Adapt to high volume and high stress areas.

Customer service skills.

Knowledge of terminology used in diagnosis and classification of illnesses, injuries, and disabilities.

Hematology/blood collection technology, techniques, and procedures.

Injury prevention theories and strategies.

Knowledge of principles of quality patient care.

Assess, interpret, and appropriately react to key data about a patient's status.

Knowledge of pharmaceutical terminology, generic and trade names, and ICD coding.

Solve problems by analyzing information and using logic to address issues and problems.

Effectively communicate verbally and in writing.

Identify and provide for age-specific patient needs.

Deliver patient education under established protocols.

Knowledge of HIPAA Guidelines.
WHAT WE'RE LOOKING FOR
1-3 Years Experience
License(s): Registered Nurse
Certification(s): Basic Life Support Program
Travel: Never or Rarely
EQUAL OPPORTUNITY EMPLOYER
It is the policy of Franciscan Alliance to provide equal employment to its employees and qualified applicants for employment as otherwise required by an applicable local, state or Federal law.
Franciscan Alliance reserves a Right of Conscience objection in the event local, state or Federal ordinances that violate its values and the free exercise of its religious rights.
Franciscan Alliance is committed to equal employment opportunity.
NURSING SERVICES ​​​​
Hammond, IN, US, 46320
Full-Time
Never or Rarely
employmentType: Full-Time
Days
Hammond
IN
46320
5454 Hohman Avenue