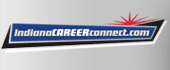 Job Information
Patten CAT

Apprentice Technician - Tractor

in

Hammond

,

Indiana
Overview
POSITION SUMMARY:The role of a Shop Technician is that of a technically knowledgeable person who can work independently and within a team to repair all makes and styles of equipment
Basic Duties
PRINCIPAL FUNCTIONS & RESPONSIBILITIES (including, but not limited to):
Clean mechanical parts and components

Disassembly and assembly of components.

Remove, assist with rebuild, and install components from equipment and engines.

Effectively use Caterpillar rebuildable guideline information to make sound judgment decisions in reuse of components

Load/unload components, parts and equipment.

Transport components, parts, and equipment as directed around the facility.

Locate and use service manuals and technical information.

Accurately prepare service reports as required.

Communicate details of technical problems to supervisors.

Keep up to date with developments in tooling, technologies and systems.

Use safe working practices.

SUPERVISORY RESPONSIBILITIES: This position requires no supervision of staff.
Qualifications
EDUCATION/QUALIFICATION/EXPERIENCE:
The technician must have one of the following:
Two years experience in hands‑on mechanical repair work with diesel or gasoline engines, or earthmoving or industrial equipment.

Graduation from an accredited technical school with emphasis on diesel engine or earthmoving repair may be substituted for experience.

SKILLS/ABILITIES:

Uses parts ordering system.

Initiates parts salvage requests

Uses service publications

Uses Service Information System (SIS)

Uses Parts Reusability Guides

Maintains personal time cards

Maintains inspection, quality, and service reports

Performs other related tasks and activities as directed.

Equal Opportunity Employer M/F/Disabled/Vets
Physical Requirements/Working Conditions
PHYSICAL REQUIREMENTS/ENVIRONMENTAL CONDITIONS:
"C" Constantly (6-8 hrs/day), "F" Frequently (3-6 hrs/day), "O" Occasionally (up to 3hrs/day), or "NA" if not applicable.
F
Climbing
F
Stooping
F
Kneeling
F
Crouching
F
Crawling
F
Reaching
F
Standing
F
Sitting
F
Walking
F
Grasping
F
Repetitive Motion
F
Keyboarding
O
Pulling
O
Lifting
O
Pushing
O
Up to 25 lbs.
O
Up to 25 lbs.
O
Up to 25 lbs.
O
26-50 lbs.
O
26-50 lbs.
O
26-50 lbs.
O
Over 50 lbs
O
Over 50 lbs.
O
Over 50 lbs.
O
Subject to both inside and outside conditions
Need help finding the right job?
We can recommend jobs specifically for you!
Req No. 2021-3788
Category Technicians
LocationUS-IN-Hammond
Type Regular Full-Time
Union or Non-Union Union - 701
Division Corporate
Company Altorfer Industries Inc.