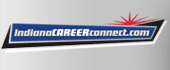 Job Information
United Natural Foods

Warehouse Loader - 2nd shift - Greenwood, IN

in

Greenwood

,

Indiana
Warehouse Loader - 2nd shift - Greenwood, IN
United States of America, Indiana, Greenwood
Logistics / Warehouse Operations
Post Date Sep 03, 2020
Requisition # 123505
Sign Up for Job Alerts
UNFI has been deemed critical business/essential personnel and will remain open despite COVID-19.
Now offering $1,000 Sign-On Bonus! Ask during the interview for more details!
UNFI is North America's premier food wholesaler delivering the widest variety of products to customer locations throughout North America including natural product superstores, independent retailers, conventional supermarket chains, ecommerce retailers, and food service customers
We are excited about the work we do and are growing our business so we're seeking motivated individuals to help expand our team and operations.
Eligible for comprehensive Benefits, 401k, Paid Time Off and company paid holidays

Recognition for great work, company events and picnics, and much more!

Full-time Schedule; Sunday, Monday, Tuesday, Thursday

Work Hours: 2:00 PM -12:30 PM

Starting wage $15.00/hr.+

$1,000 Sign on Bonus
POSITION PURPOSE:
Responsible for loading trucks with product safely and efficiently. Ensures correct product and quantity are loaded on the accurate trailer. Operates power equipment safely.
ESSENTIAL FUNCTIONS AND BASIC DUTIES:
Inspects assigned jack for safety issues.

Turns on single and dual temp trailers refrigerator units at the proper times.

Loads trucks in sequence based on delivery schedule and routing using at least 5 load bars per route to ensure a secure delivery.

Distributes finished load sheets to the inside of the trailer, to the dispatcher, and to the driver.

Selects product on heavy nights or if understaffed.

Keeps area clean and debris out of work area during work hours.

Operates pallet jack in safe and efficient manner.

Reports to lead, supervisor or manager if there isn't enough work on the loading dock.

Removes debris and empty pallets from the dock upon completion of loading.

Reports any discrepancies in pallet counts, missing repack or unsound pallets to the lead, supervisor or manager.

Reports any violation of company policy to supervisor or lead

Perform duties in accordance with Hazard Analysis Critical Control Points (HACCP) and Safe Quality

Food (SQF) policies and procedures, as appropriate for location
PERFORMANCE MEASUREMENTS:
Loading functions are completed in accordance with Company standards and procedures including

Quality standards and safety regulations.

Effective communication and coordination exist with Company personnel and with management.

Assistance and support are provided as needed. Deadlines are met.
QUALIFICATIONS:
EDUCATION/CERTIFICATION:
High School Diploma/Ged Certificate
REQUIRED KNOWLEDGE:
Warehouse/Operations preferred but not required
EXPERIENCE REQUIRED:
Warehouse/Operations preferred but not required
SKILLS/ABILITIES:
Understand all unload procedures and the proper staging of all return products.

Understanding of batching sheets, load sheets, pallet counts, cubing and depart times.

Ability to make decisions about the proper blending of repack and grocery stops together.

Physical requirements include twisting, turning, bending, and climbing.

Understanding of procedures in other areas of the warehouse for a more global understanding of all processes.
All qualified applicants will receive consideration for employment without regard to race, color, religion, sex, sexual orientation, gender identity or expression, national origin, disability, or protected veteran status. UNFI is an Equal Opportunity employer committed to creating an inclusive and respectful environment for all. - M/F/Veteran/Disability. VEVRAA Federal Contractor.
Additional Information