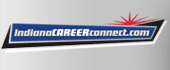 Job Information
Goodwill Indy

Outlet Department Leader - Greenwood, IN Outlet

in

Greenwood

,

Indiana
POSITION SUMMARY
Starting at $16.00 per hour!!
The Outlet Department Leader supervises hourly Associates in his/her area of responsibility in the facility. The Department Leader works with his/her Site Leader, the facility leadership team, and external resources to achieve facility operational objectives that support the annual operating plan (aka Budget) and PDR Scorecard objectives and requirements. He or she makes decisions involving customers, suppliers, team members, operational issues, business planning, priority-setting, creating staff schedules, team member performance appraisals, compliance with company policies, and all areas of the business.
This position demonstrates behaviors consistent with our Mission, Vision and Values, on behalf of Goodwill of Central & Southern Indiana.
Leadership roles require availability and flexibility within the site's hours of operation. Below are the hours of operation for Outlets:
6 a.m. to 10 p.m. Monday through Saturday
10 a.m. to 8 p.m. Sunday
**Note: Leadership schedule expectations are subject to change.
Responsibilities
Dedicates 80% of time to operations(Safety/Financial/Productivity/Customer):
Monitors daily operations and performance. Proactively addresses and follows up with all operational concerns.

Understands and manages leading indicators to ensure lagging indicators are met. Advises Site Leader on significant trends and variances. Develops and implements action plans once approved on-time and meeting quality of work expectations.

Examines applicable marketplace and customer metrics to identify trends, opportunities, and threats. Develops and implements (with Site Leader approval) plans to grow and protect the business based on analysis.

Understands, forecasts and manages sales, controllable expenses and site needs (within budgets unless Site Leader approval is obtained to deviate with a strong business case), in a way that ensures Operating Income expectations are met.

Utilizes reports to identify opportunities for improvement and implement solutions within site.

Ensures critical internal and external customer-supplier connections (e.g. to Stores, the Click facility, the Transportation Team, Facilities, etc.) are identified, understood, and managed in a way that ensures customer needs are being met and flow is balanced. Where connections are not healthy, countermeasures and rapidly implemented and root causes are eliminated where practical.

Ensures a system of hazard (or problem) identification and elimination is maintained that is focused on hazards to achievement of operational goals and objectives.

Drives improvement in sales and operating margins through sales growth initiatives, productivity improvements, and expense reduction initiatives.

Ensures all site-specific supplies are on hand for daily business operation and processes/systems are in place and being maintained.

Appearance/Housekeeping:Ensures department meets acceptable standards.

Demonstrates strong department safety program leadership through hazard elimination, audits, enforcement of facility expectations, and strong safety training and awareness programs. Ensures compliance with OSHA expectations.

Creates and maintains a positive atmosphere of encouragement, motivation, and high morale within the department.

Ensures department maintains staffing levels required to achieve facility's budget (unless Site Leader approval is obtained to do otherwise).

Ensures daily department goals/objectives are met (and fills-in for Associates as needed).

Provides coaching and training to hourly employees.

Supports the hourly associate recruitment and onboarding process as required by the Site Leader.

Drives Accountability inside the department by holding Associates accountable to meet performance expectations (in all areas that performance is measured) and supports peers in doing the same across the Site.
Dedicates 20% of time to staff management and development:
Responsible for department Associates, including both full-time and part-time employees.

Ensures all Associates are provided and have completed all trainings required to perform their jobs, and the training is completed appropriately (prior to starting their jobs). Ensures training processes and systems are maintained and continuously improved to enable goal achievement in a high-attrition environment.

Actively identifies and eliminates or countermeasures barriers to goal attainment.

Manages a diverse workforce in a principle-based environment.

Maintains a positive culture of open professional communication, immediate resolution of issues, and healthy confrontation.

Plans, organizes, and directs all activities of department associates including training and developing, maintaining accountability, motivating, monitoring productivity, communicating, and managing performance. Also works closely with them to remove any significant work barriers.

Ensures employee performance feedback is provided in a timely manner, and all required performance reviews are completed on time.

Seeks out opportunities for professional development for both self and department associates.
POSITION QUALIFICATIONS
High school diploma or GED highly preferred or willingness to attain.

Leadership experience in an Operations area (e.g. manufacturing, warehousing, logistics, supply chain, etc.) highly desired

Good written and verbal communication skills; demonstrates an ability to communicate at all levels within the organization

Strong computer skills including the understanding of Microsoft Office products and Internet navigation skills; familiarity with Google applications a plus

Hands-on, results-oriented, driven to achieve goals, passionate, and strong analytical skills a must

Experience with Lean tools and systems or other continuous improvement processes a plus; ISO 9000 a plus

Able to manage a team of up to 30 employees

Willingness to cross-train in various operational functions

Physical demands (when filling-in for an associate may include): Stand for prolonged periods of time; grip, pull, and tug with hands; bend, kneel, and crouch with back and legs; lift up to 50 pounds; specific vision abilities required by the job include close vision, distance; vision, color vision, peripheral vision, depth perception, and ability to adjust focus.
BENEFITS
Continuing education and leadership development

Comprehensive health plan

Paid time off (PTO)

Life, dental and vision insurance

Short- and long-term disability plans

Nationally recognized preventive health and wellness program

Section 125 pre-tax health spending account, dependent care spending account and premiums

Retirement plan with generous match
Goodwill of Central and Southern Indiana is an EEO Employer/Vet/Disabled
Retail1
Location(s)US-IN-Greenwood
CategoryOutlet Team Leader
TypeFull Time
Compensation$16/hour