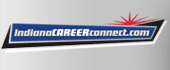 Job Information
Decatur County Memorial Hospital

RRT

in

Greensburg

,

Indiana
POSITION SUMMARY

Reports To:

Cardioplumonary Services Director

Summary:

Employee's primary responsibility is to perform and access response of and treatment all patients receiving or potentially receiving respiratory therapy. Responsibilities include inpatient diagnostics and procedures, outpatient procedures and diagnostics, and record keeping of all files and charges to patients. Therapy and procedures provided under medical supervisor. Required to perform emergency procedures. Employee has the responsibility of beginning or discontinuing treatment of patient, such as the operation of Life Support equipment.

Work Schedule:

Must be able to work non-standard hours (i.e. "paid on call" program) and hours in excess of 40 hours per week.

SKILLS & ABILITIES

Education

Associate's Degree (two year college or technical school)

Experience

Two to four years related experience

Computer Skills

Proficient in Microsoft office, email and basic computer skills for other software used throughout the hospital for your area of responsibility.

Must exhibit basic computer knowledge

Certificates & Licenses

Must possess Indiana State license as Respiratory care provider. Registration by the National Board for Respiratory Care required. ACLS and BLS Certification required. Certification in ACLS and NALS preferred.

Other Requirements

Math skills to calculate medications and ventilators.