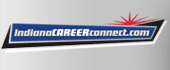 Job Information
Decatur County Memorial Hospital

COORDINATOR, QUALITY/LONG TERM CARE

in

Greensburg

,

Indiana
POSITION SUMMARY

Reports To:

Executive Director of Quality and Corporate Compliance

Summary:

The Quality Coordinator for Long Term Care is responsible for the collaborative partnerships with Decatur Memorial Hospital's long term care partners. This is completed by rounding and interfacing with facility leadership, reviewing/compiling quality data and working with facilities to ensure a compliance program has been established. Additional job duties are described below but include things such as: being the spokesperson for the Hospital and coordinating all applicable quality issues for partner facilities, staying current on and disseminating legislative, regulatory and industry changes in long term care, collecting key quality data from each partner to indicate quality improvement, and routine site visits to establish trust and communication. Employee must have good computer and strong communication skills. Additional requirements include analytical and critical thinking skills, knowledge of the long term care industry, and quality improvement methodologies.

Work Schedule:

Some non-standard work hours, to accommodate training needs. Pay Grade N6

SKILLS & ABILITIES

Education

Minimum: Bachelor's degree in nursing or related field; Prefer a Master's degree in nursing or related field.

Experience

Minimum: One year in relevant case management or post-acute/transitions of care experience. Preferred: Experience with long term care.

Computer Skills

Proficient in Microsoft office, email and basic computer skills for other software used throughout the hospital for your area of responsibility.

Certificates & Licenses

Current RN License, State of Indiana.

Other Requirements

Strong broad-based clinical knowledge, Long Term Care, Performance Improvement, Analytical Skills, Strong Interpersonal and Communication Skills, Ability to work independently in a time-oriented environment, Ability to present a variety of information to various audiences, Attention to detail, Working knowledge of Microsoft Office.