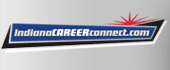 Job Information
Walmart

Sams_VoiceFreightMover - S4

in

GREENFIELD

,

Indiana
1445186BRReq ID:1445186BRCompany Summary:What started small, with a single discount store and the simple idea of selling more for less, has grown over the last 50 years into the largest retailer in the world. Each week, over 260 million customers and members visit our 11,695 stores under 59 banners in 28 countries and e-commerce websites in 11 countries. With fiscal year 2017 revenue of $485.9 billion, Walmart employs approximately 2.3 million associates worldwide. Walmart continues to be a leader in sustainability, corporate philanthropy and employment opportunity. It's all part of our unwavering commitment to creating opportunities and bringing value to customers and communities around the world.Job Title:Sams_VoiceFreightMover - S4Time Type:Full TimeCity:GREENFIELDState:INPosition Description:
Completes work assignments and priorities

Complies with company policies, procedures, and standards of ethics and integrity

Fulfills club orders through pulling merchandise using electronic voice control equipment; stacking merchandise onto pallets; placing master pallet label in appropriate area on pallet; and transporting manually,

Maintains freight inventory through inspecting freight for damage and misplacement (for example, strays); inspecting and verifying correct freight label information on merchandise (for example, vendor stock number, description on labels item number); comparing label to freight contents or reports (for example, label control); and placing labels in appropriate area on master pallet.

Maintains records through ensuring the master pallet report is printed after close of pallet; and verifying stray cases.

Organizes the warehouse through removing and stacking empty pallets; and placing cases on master pallets to prevent shifting of freight.
Category:Warehousing - Hourly Status:HourlyZip Code:46140Shift:4Schedule details below are listed in the following format::Day:Start Time:End Time: Meal Length Schedule Details:SA 05.00.00 17.30.00 030
SU 05.00.00 17.30.00 030
MO 05.00.00 17.30.00 030