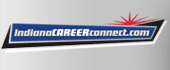 Job Information
Buzzi Unicem USA

Lab Technician

in

Greencastle

,

Indiana
Buzzi Unicem USA, a major US cement manufacturer, is looking for a Lab Technician to join our team at the Greencastle, IN plant.
We believe our employees are our greatest asset and we continue to strive to provide a culture that supports career growth through strong leadership and development planning that is both financially and professionally rewarding for all our employees.
Collects samples of products, components or raw materials at specified locations, stages of processing and time intervals for laboratory analysis. Transfers dry sample material to containers, using a shovel, hand scoop, or hand tool. Labels sample container with identifying data, location of sample, and time/date collected. Transports samples to laboratory for analysis.

Prepares samples for testing, using grinding mills, cube molds or other methods. Tests chemical and physical properties of products and/or materials using an XRF analyzer and various laboratory apparatus, such as balances, flow tables, scales and screens. Conducts quantitative and qualitative analyses (e.g., blaines, flow and air tests, 325 sieves, free limes, color checks, etc.) to determine the chemical and physical properties of manufactured products or materials. Performs coal analysis and wet tests on products and material. Ensures that testing procedures comply with ASTM standards.

Accurately records test data using computer spreadsheets and/or manual log sheets. Compares test results to targets supplied by Quality Control management. Reports significant variances or problems to Quality Control management and assists with resolution. Contributes to problem solving discussions regarding customer complaints involving product quality or performance.

Prepares samples for shipment to outside laboratories or for customer use.

Assists with microscopic analysis of materials, including sample collection and preparation. Sets up tests following detailed instructions and procedures. Makes detailed observations for purposes of collecting data. May make limited interpretation of data.

Calibrates and maintains laboratory equipment. Prepares and standardizes chemicals used in testing procedures. Participates in CCRL lab inspections and tests proficiency samples in both analytical and physical labs to ensure adherence to ASTM standards.

Cleans sample containers, molds and lab equipment after use, and helps to maintain orderliness of lab areas. Properly stores samples for future testing.

Follows plant and MSHA Safety Policies, including the proper use of Personal Protective Equipment. Maintains an awareness of plant environmental standards. Takes corrective action to address minor problems or reports compliance issues to appropriate supervisor for resolution.

High school diploma or equivalent

2 years related industrial lab experience or training; or an equivalent combination of education and training

Basic PC skills and familiarity with Windows- based operating environment required; familiarity with spreadsheet software preferred

Experience with CCRL inspection and sample programs and/or ASTM standards highly desirable
Buzzi Unicem USA offers a competitive salary and excellent benefits including 401k.
We are an Equal Opportunity Employer. Please note that candidates must be eligible to work in the United States and that only qualified candidates will be contacted.
ID: 2021-3045
Department: Laboratory
External Company Name: Buzzi Unicem USA, Inc.
External Company URL: http://www.buzziunicemusa.com/
Street: 3301 S. County Road 150 W