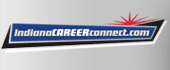 Job Information
The Methodist Hospitals

MED LAB TECHNICIAN-RAPID RESP

in

Gary

,

Indiana
Performs STAT and routine laboratory testing, which includes all necessary clerical and technical functions by following general and specific technical policies and procedures.
PRINCIPAL DUTIES AND RESPONSIBILITIES(*Essential Functions)
Performs all moderate and highly complex laboratory procedures.

Performs routine and preventive maintenance procedures and troubleshooting as necessary.

Performs instrument assays and calibration as required. May be assigned key operator role.

Performs Quality Control Procedures.

Participates in CMS Mandated Proficiency Testing and Educational Requirements.

Follows Laboratory / Hospital Policies, Procedures, Practices, and Protocols as intended. Performs periodic review of Policies and Procedures as required.

Participates in Inventory Management and Optimal Resource Utilization.

Assists in collecting data for the Performance Improvement Plan.
JOB SPECIFICATIONS(Minimum Requirements)
KNOWLEDGE, SKILLS, AND ABILITIES
Demonstrated oral and written communication skills.

Excellent interpersonal skills.

Ability to work independently and in a team environment.

Ability to maintain competency to perform moderate and high complexity testing accurately and in a timely fashion.

Ability to troubleshoot and resolve instrument related problems.
EDUCATION, EXPERIENCE, CERTIFICATION & ASSESSMENTS
Associates Degree in Laboratory Sciences (CLIA Defined): 60 semester hours, including 24 semester hrs of Medical Lab Technology; or 60 semester hours, including 24 hrs of science that includes 6 hrs Chemistry, 6 hrs Biology, and 12 hours of any combination of Chemistry, Biology or Medical Laboratory Technology.

One year of training or experience in a Clinical or Research Laboratory setting is preferred.

Professional Certification Eligibility after 3 years of working in Laboratory. Certifications include MLT (ASCP), CLT (NCA), or equivalent certification.

Professional assessment of training and experience to be conducted by the Medical Director.
STANDARDS OF BEHAVIOR
Meets the Standards of Behavior as outlined in Personnel Policy and Procedure #1, Employee Relations Code.
CONFIDENTIALITY/HIPAA/CORPORATE COMPLIANCE
Demonstrates knowledge of procedures for protecting and maintaining security, confidentiality and integrity of employee, patient, family, organizational and other medical information. Understands and supports the commitment of Methodist Hospitals in adhering to federal, state and local laws, rules and regulations governing ethical business practices for healthcare providers.
DISCLAIMER - The above statements are intended to describe the general nature and level of work being performed by people assigned to this job. The statements are not intended to be construed as an exhaustive list of all responsibilities, duties and skills required.
ID: 2021-7573
Street: 600 Grant St
FTE: 1.0